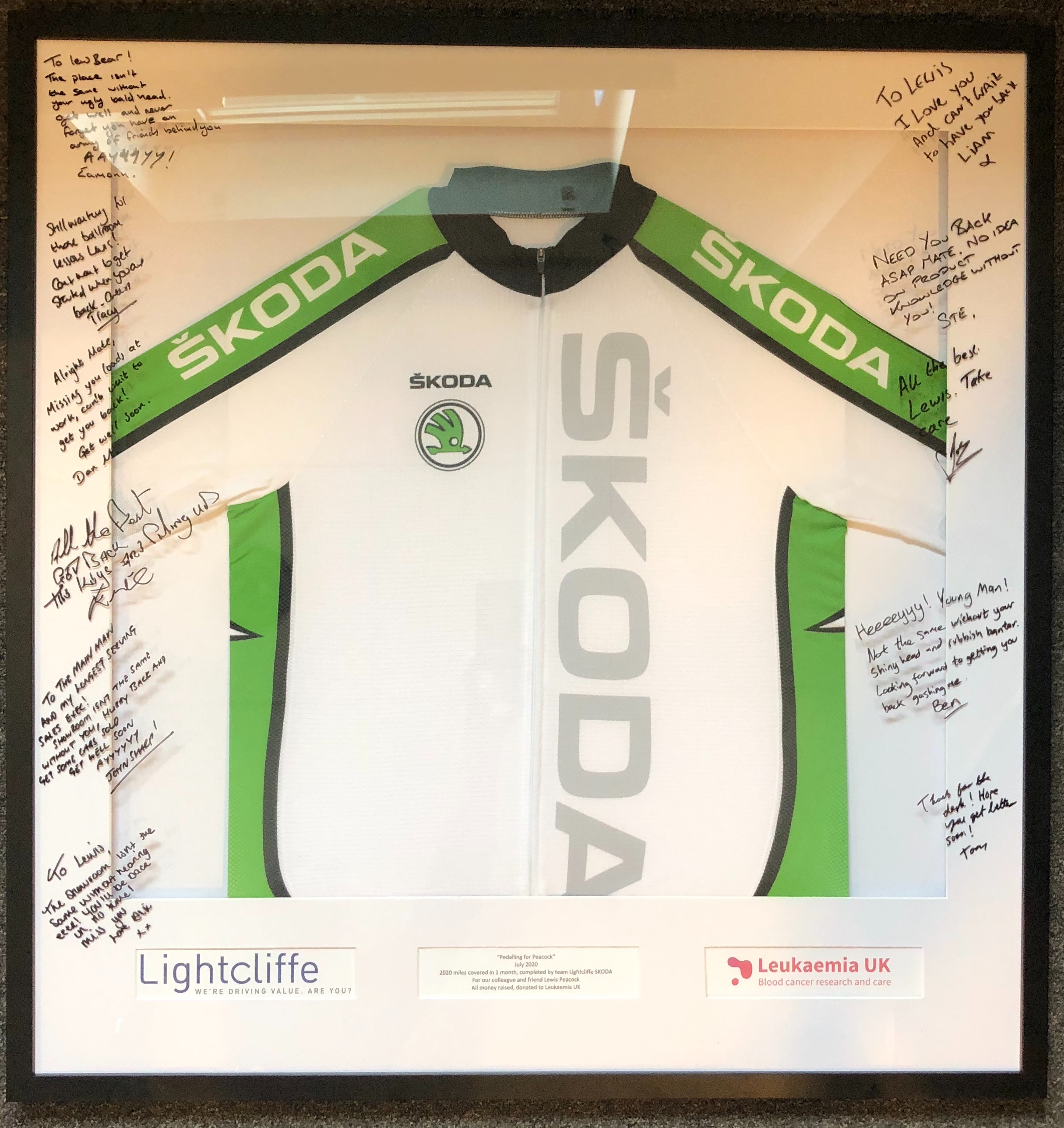 We Did It !
After a massive team effort, we are proud to announce that the Lightcliffe customers and staff members did not just hit the "Pedalling For Peacock" targets, but actually smashed them out of the park.
Thanks to all our amazing customers, friends and employees, Leukaemia UK is over £5000 better off today, representing £3000 more than the target that was originally set, and in all a fantastic contribution to the amazing life saving research that it undertakes, day in and day out.
The staff target of 2020 was also beaten within the three weeks, seeing the teams amassing an impressive 2165 miles in total. This was by no means an easy task, and it took a superhuman effort from all the runners and pedallers in the last week to meet the goal, which in the end was surpassed by an incredible 145 miles.
All the staff had the opportunity to write a personal message to Lewis on the framed shirt (see picture) which will be presented to him over the next few days.
All we need to do now is see which lucky person wins the Skoda racing bike, so watch this space for details of the prize draw.
Well done everyone – we know Lewis will be proud of you all!
Latest News