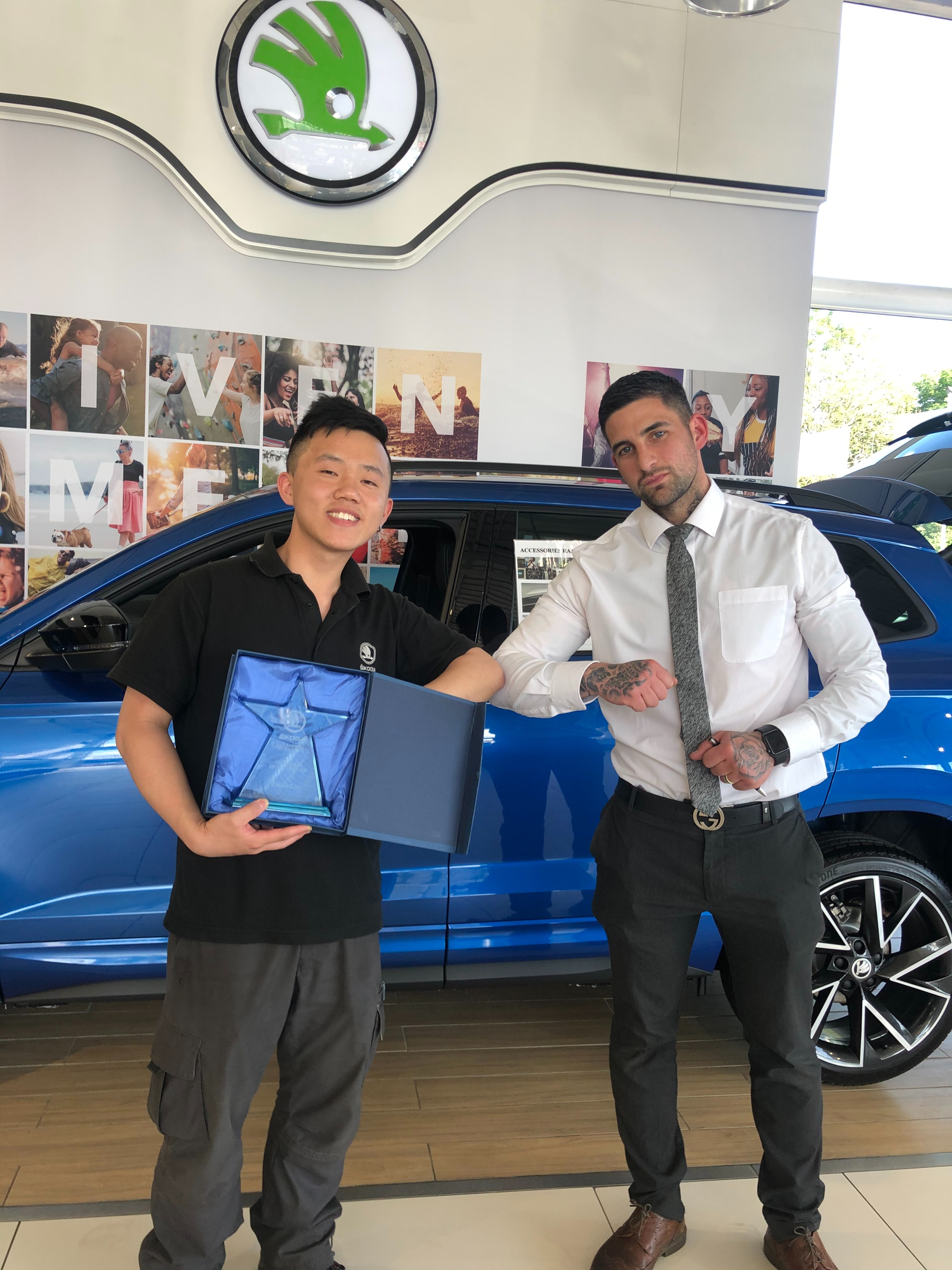 Technician Of The Year Award - Kinson Lau
At the recent Lightcliffe staff awards Ben Blanford picked up best sales exec, and Sergiu Burlea was voted overall employee of the year.
Both of these members of staff are well known to customers and have been with us for a few years so it was a nice surprise to see a much newer and younger member of the team picking up the award for the "Technician Of The Year".
Kinson Lau pictured here with after-sales manager Eamonn Tierney was obviously very pleased and to a certain extent surprised to win the award. Originally from Hong Kong, Kinson has showed incredible maturity during his short time here in terms of work rate, attention to detail and willingness to learn.
Great technical skill is not always easy to spot in the early stages of the technician's training but it is evident to all who work with him that Kinson has the makings of a master technician.
Well done Kinson and keep up the good work!
* we would like to point out to all our customers that facemasks were removed for the photographs only, and that Covid safe practices are maintained at the dealership at all times.
Latest News