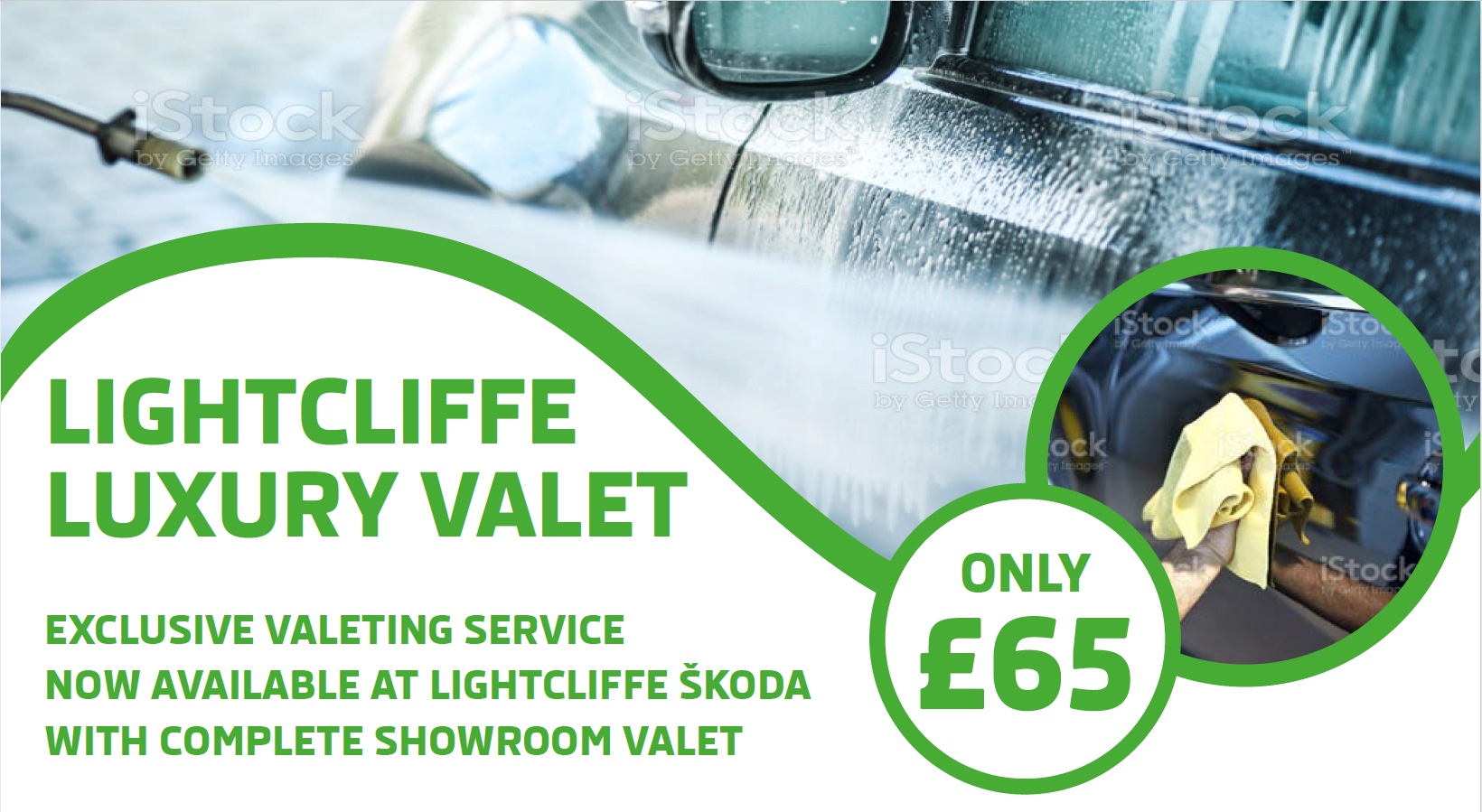 New Lightcliffe Luxury Valet Offer
The cost of keeping the things around us looking nice varies from person to person, but we all invest to keep our surroundings in good shape. If we take the house that we live in as an example we all invest in products and appliances for cleaning windows, polishing, hoovering washing and other sundry chores. Then there's daily personal grooming - hair, nails, and even shoe polish all add a significant sum to the annual household budget.
It seems strange therefore that the second biggest purchase most of us make in our lives, i.e. the car we drive, is often forgotten about. Most cars spend more time being dirty than clean and for most people paying for your car valet it is seen as a treat.
Supporting information however tells us that we should buck the trend and start to take more care of this particular asset. On a very basic level daily usage becomes far more pleasurable and it's also been shown that people drive more carefully when their car has just been cleaned.
Not only does regular valeting keep your car looking great, but it can net you more money when you decide to part with the car with regular valeting showing clearly that the value is increased. Car valuing experts agree that a clean, well-kept car can go for hundreds of pounds more than one whose paintwork has worn over time from pollutants, or one that simply looks dirty.
Lightcliffe's new luxury valet is the perfect opportunity to test out this theory and will be made available to all our customers from next week for just £65. Details will be posted on the website where you can book direct but as always our friendly staff are available by phone or email to discuss this new service.
It's a new year, and maybe it's the right time to give your car a long overdue spruce up!
Latest News