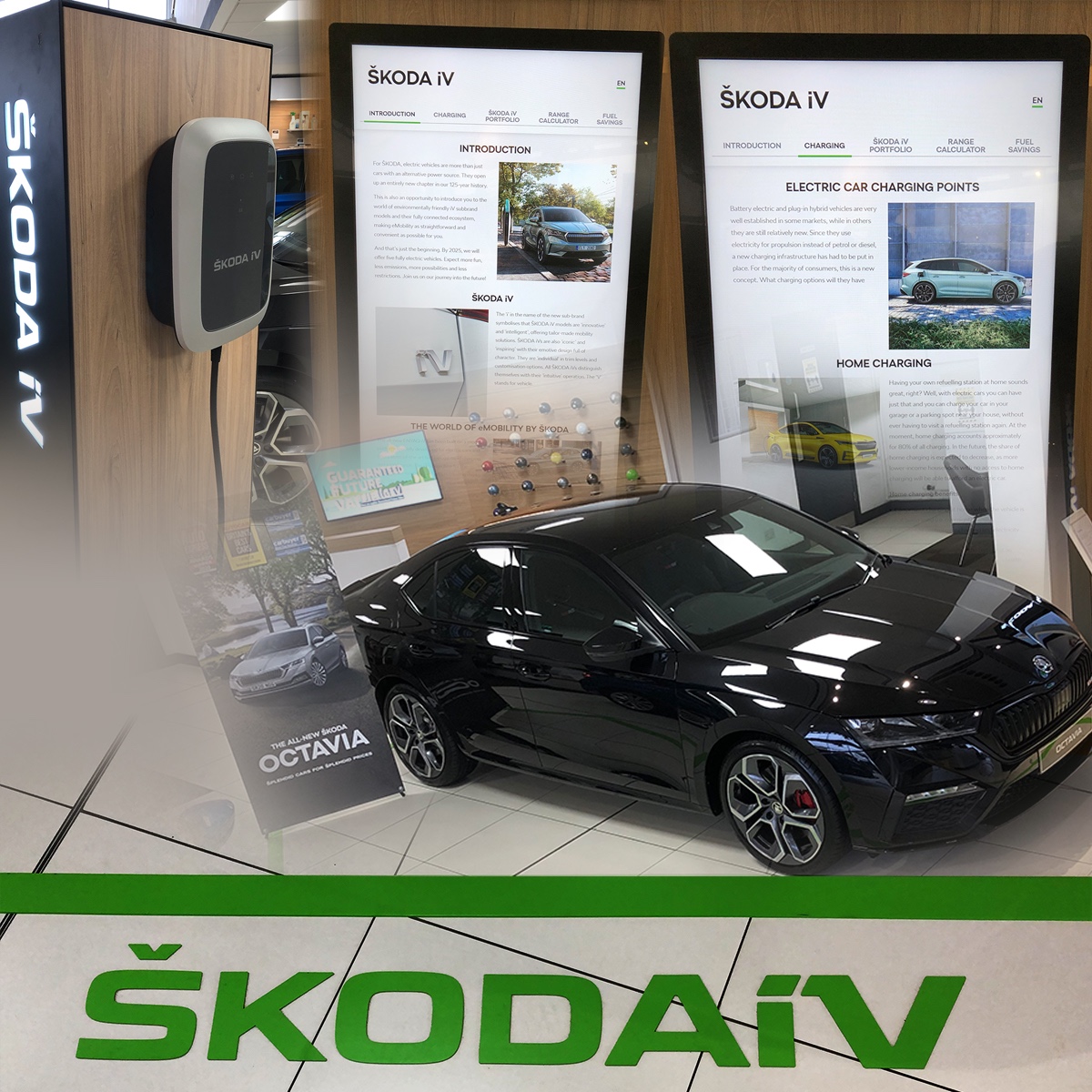 New EV Bay Paves The IV Way
Following the recent announcement that Coventry airport is going to be used to house one of the largest electric car battery plants in Europe, the UK growth of electric vehicles is again a hot topic.
Here at Lightcliffe, we have been plotting these developments with a keen eye and are excited about our brand being a key player in the EV market. With the Superb hybrid already in showrooms, the Octavia just around the corner and the award winning Enyaq available to order, management felt that it was high time we enhanced our infrastructure and have added an indoor bay to the two outdoor ones.
Whilst we understand our customer's frustration that they cant attend in person to see the new bay in all its high tech glory, we are hoping that this sneak peek will be enough for the time being.
Situated near the service desk, the new bay is marked out on the floor in our very own Skoda green and as well as built in charging cables also features a state-of-the-art multi-functional touch screen information point, providing a stylish enhancement to our newly built showroom.
It is fair to say therefore that we are ready and raring to take on the new EV challenge….all we need now is to be able to invite you all down to share the journey with us!
Latest News