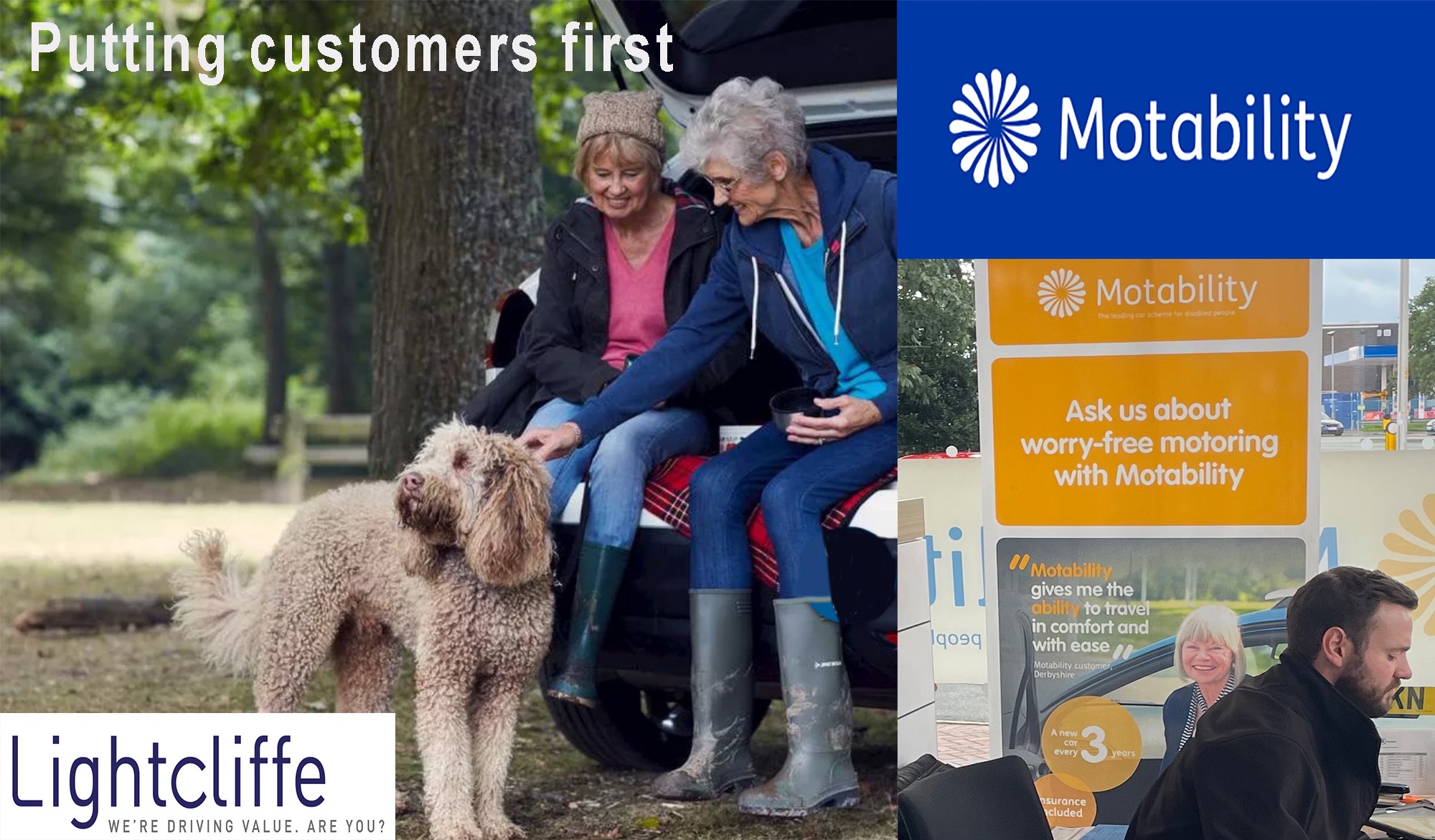 Lightcliffe Embraces The Motability Ethos
Since the Motability Scheme was started in 1977 to help disabled people and their families with personal mobility it has successfully delivered mobility to over four million customers across the UK.
An integral part of the success of the scheme is the customer service supplied at dealership level, and this is something that we at Lightcliffe are extremely proud of.
Our dealership provides over 200 cars annually to various customers in the community and is one of the top performing suppliers in the country with reviews on the official site averaging well above 4.7/5.
As well as having dedicated staff members who are fully versed in all the requirements for the scheme, we have also adopted our own mantra- "Motability – The Lightcliffe Way"- which encompasses a whole set of customer service ethics to ensure that the entire process is accessible, customer friendly and seamless.
With competitive offers and a range of some of the most comfortable and reliable cars in the market, buying a new car through the Lightcliffe Motability scheme guaranteed to deliver on every level.
As always, our friendly and fully trained sales executives are on hand to take any enquiries and would be happy to arrange a test drive and discuss all the options with any prospective Motability customer.
Latest News