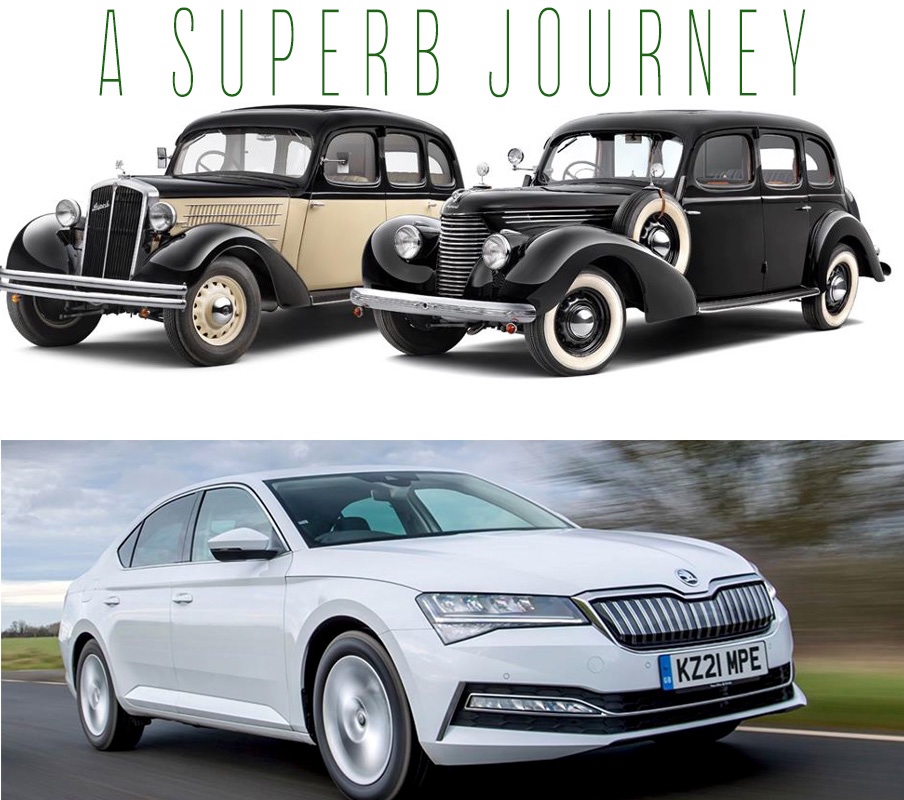 Happy Birthday Superb!
You don't have to look too far back to hear the Skoda name being used as comedy material for the average Saturday night stand up. How things have changed!
Now the brands flagship model, the Superb celebrated its 20-year anniversary on 11 September and since its introduction in 2001, around 1.5 million units of the 'modern' ŠKODA SUPERB have been delivered.
The image in this article shows clearly that Skoda were already making serious cars as far back as WW2, with almost 900 on European roads by 1949.
The model was re-introduced in 2001 and although a little boxy and utilitarian the sheer quality and longevity of this model began, slowly but surely, to rebuild it reputation.
This was followed by a second generation in 2008 and by 2015 well over half a million had been produced.
The current and third generation cars are quite simply outstanding vehicles competing with the very best luxury marques and quite often surpassing them.
Comedians probably still use the Skoda name for their comedy material, but the joke is now on the car buyers who pay thousands of pounds more for an inferior vehicle, simply because it has a different badge.
Happy 20th birthday to the Superb, a title which is well and truly deserved.
Latest News