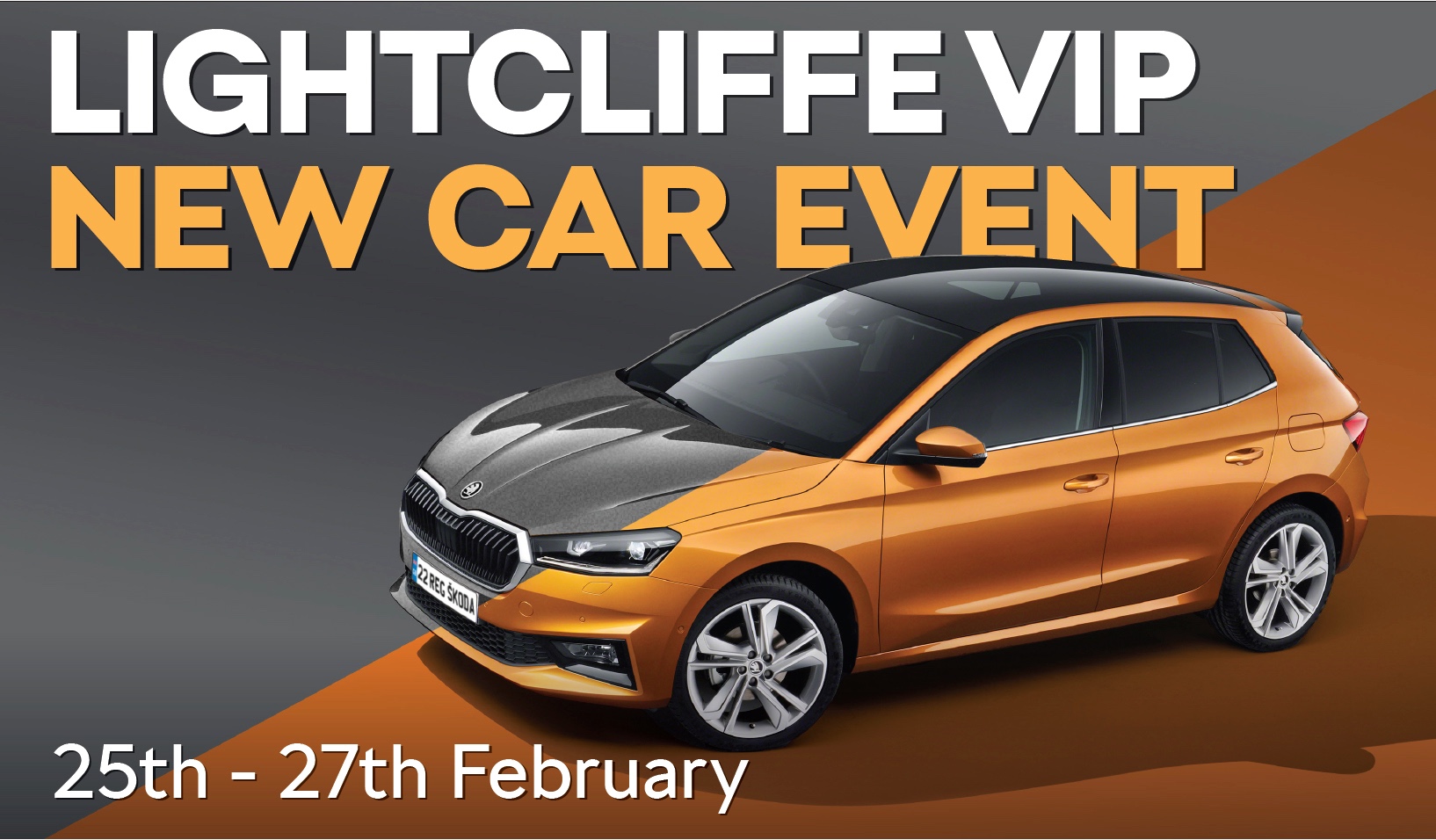 VIP EVENT 2022
VIP EVENT 2022
Lightcliffe will be hosting its spring VIP event at the end of February and this year's event promises to be something rather special.
The situation with new cars is challenging to say the least and we have thought about how we can compensate our customers for the inevitable wait between order and delivery. So this year anyone placing an order will be treated to two special gifts.
The first gift which will be awarded when the car is ordered is a meal out at either a Miller and Carter restaurant, for Pizza Express so all tastes and palettes can be catered for.
The second gift which will be awarded on delivery of the car offers much more choice and previous VIP events. For a start the Red-Letter day voucher is something that hasn't been offered before. Customers will be able to treat themselves to everything ranging from a zip wire through to race car days with a whole host of other days out available.
DeVere hotel vouchers have been offered in the past and these have been extremely popular so they will be again on the list, along with an apple iWatch for tech fans, and for those who just can't make their mind up good old Amazon vouchers.
Finally, we will have our brand-new exciting super hatch on view, namely the all-new Fabia.
Customers should already have received an email and there will be a follow up with more details coming on the 24th.
As always there will be a warm welcome for you all and five-star Lightcliffe VIP treatment.
Latest News