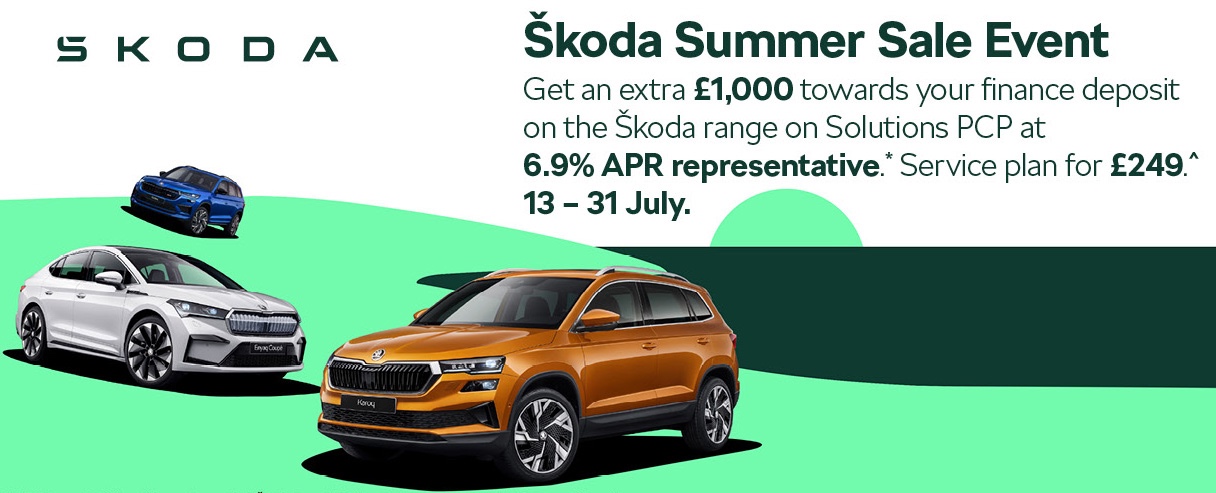 Unmissable Summer Sale Event Is Here
It's a known fact that new cars have been extremely hard to come by over the last couple of years and even now waiting lists for some vehicles are up to 12 months.
Skoda, as one of the most popular cars in the UK today is no stranger to this problem but in an effort to ease the pain for even the most patient buyer, the recent offer is considered to be more than just a little bit of compensation for what might be a protracted wait.
The summer event offers a whopping £1500 deposit contribution for any new car in the range and with a service plan for just £249 and an APR of 6.9% the the offer is very tempting indeed.
For those customers considering one of our three award-winning SUV cars, an extra deposit contribution can also be claimed, between £1500 and £2250 depending on model.
All in all there has never been a better time to purchase a new Skoda and as always are friendly and helpful sales executives are ready and waiting to explain the office in the detail and take you through the extensive range.
So here's wishing you all a happy summer from all of us here I'm hoping you might just consider treating yourself to a brand-new car.
Latest News