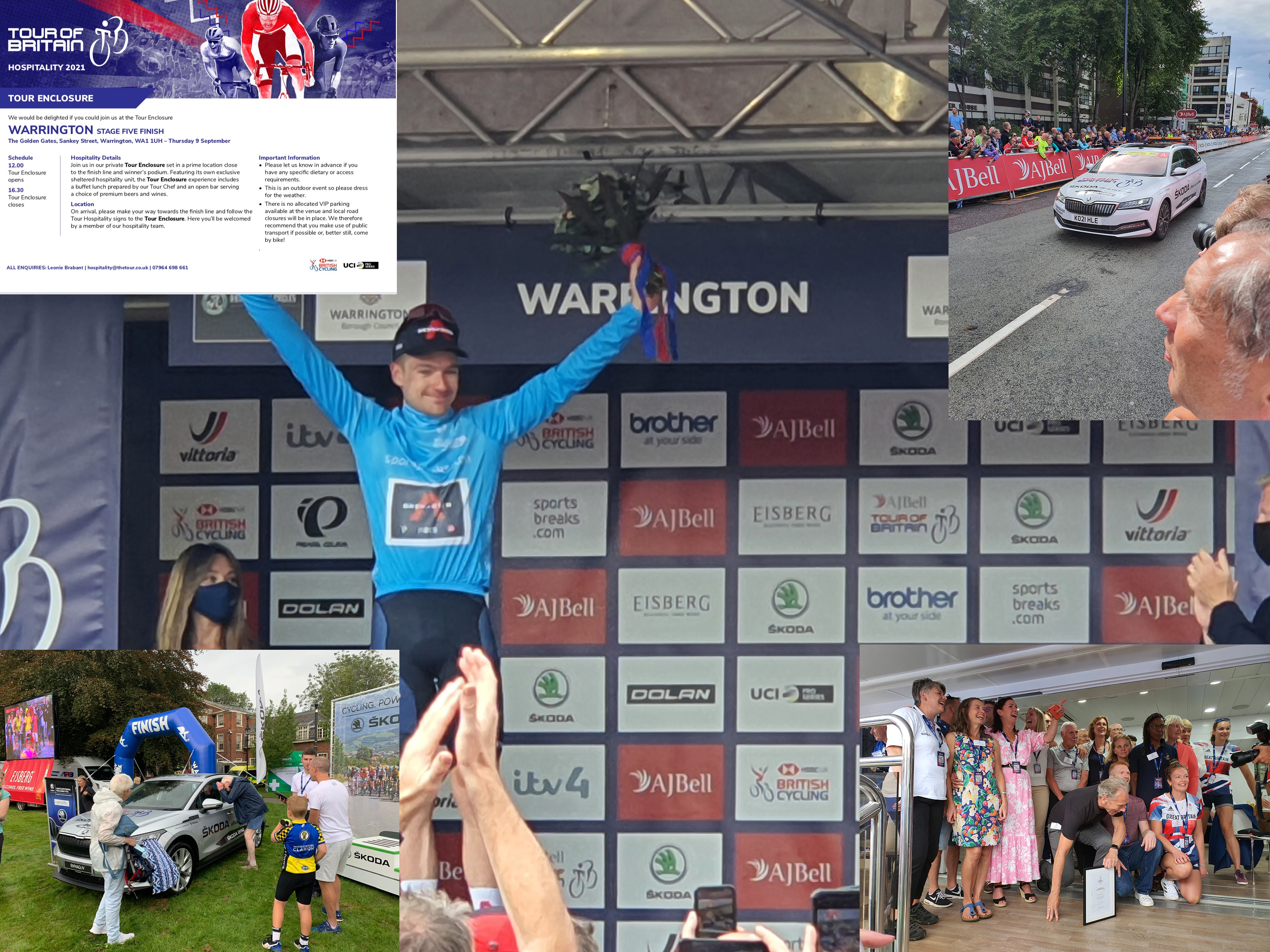 Tour Of Britain
The British Cycling Tour Of Britain Took place on Thursday, the 9th of September and as well as Skoda supporting the event, Lightcliffe Skoda was represented by six customers, all of whom are keen cyclists.
Support for our customers was tremendous with dozens of people turning out for the event on the day.
Stage five of the race terminated in Warrington and the finish line was situated near the Golden Gate on Sankey Street.
The participants were invited into the private tour in closure near the finish line and right next to the winner's podium. A buffet lunch was prepared, and a choice of snacks and refreshments were on offer.
A great day was had by all!
Latest News