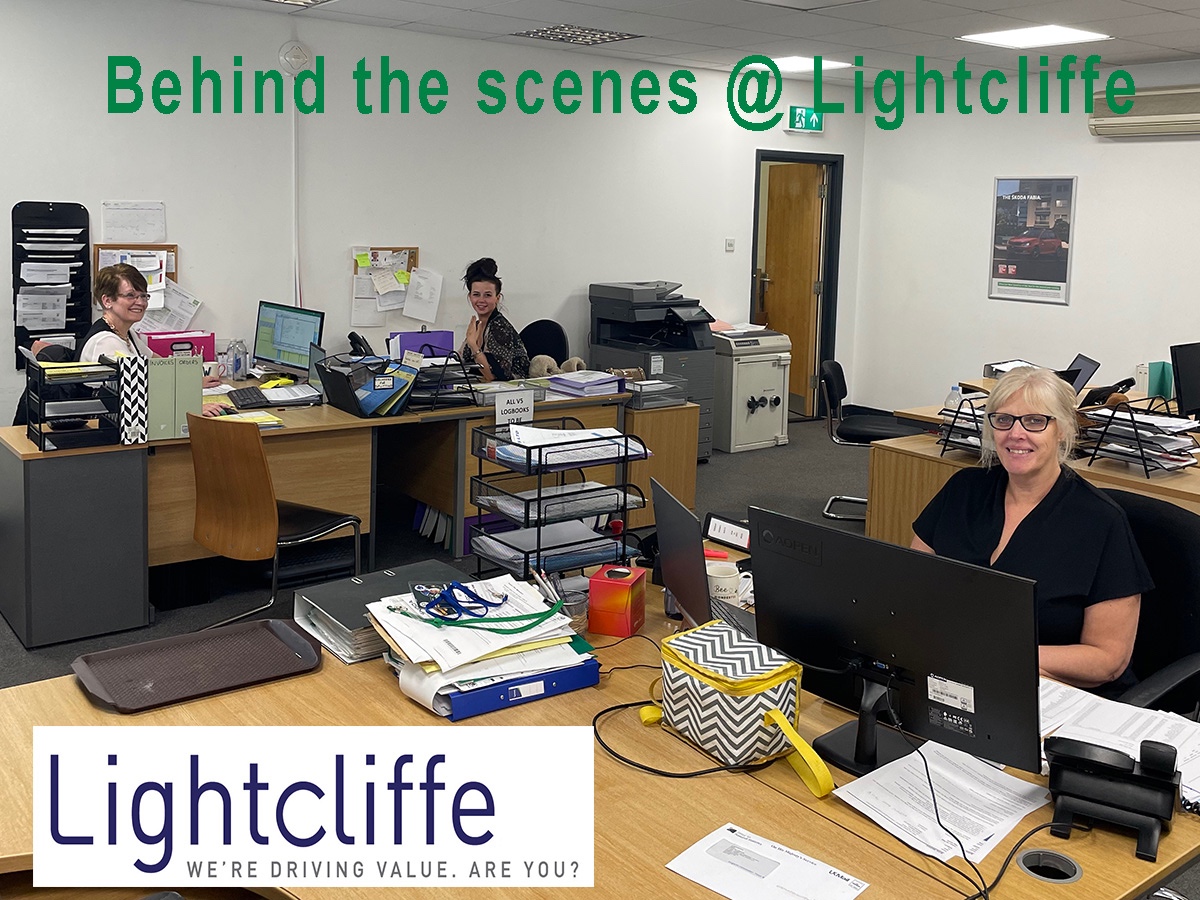 The Team behind The Team
As a retail business most of our customers will get to know the sales execs, after sales team and even parts manager Damon is known to many of them.
However there is a solid efficient engine running behind everything at Lightcliffe and that is run by the three ladies in the admin and accounts team namely Britta, Wendy and Nikki.
All three of them have an enviable pedigree across a mix of industries and their dedicated efforts ensure that staff are able to do their job properly and internal customers experience is a smooth and efficient as possible.
Situated on the mezzanine above the sales floor, whilst out of sight they can still keep their eye on how things are progressing and call any of the sales execs up for a ticking off if any paperwork is not up to their very high standards.
Nikki who is the sister of a previous employee Alix is relatively new but is already fitting in really well with the team.
So well done and big thanks to the brains behind the business.
Latest News