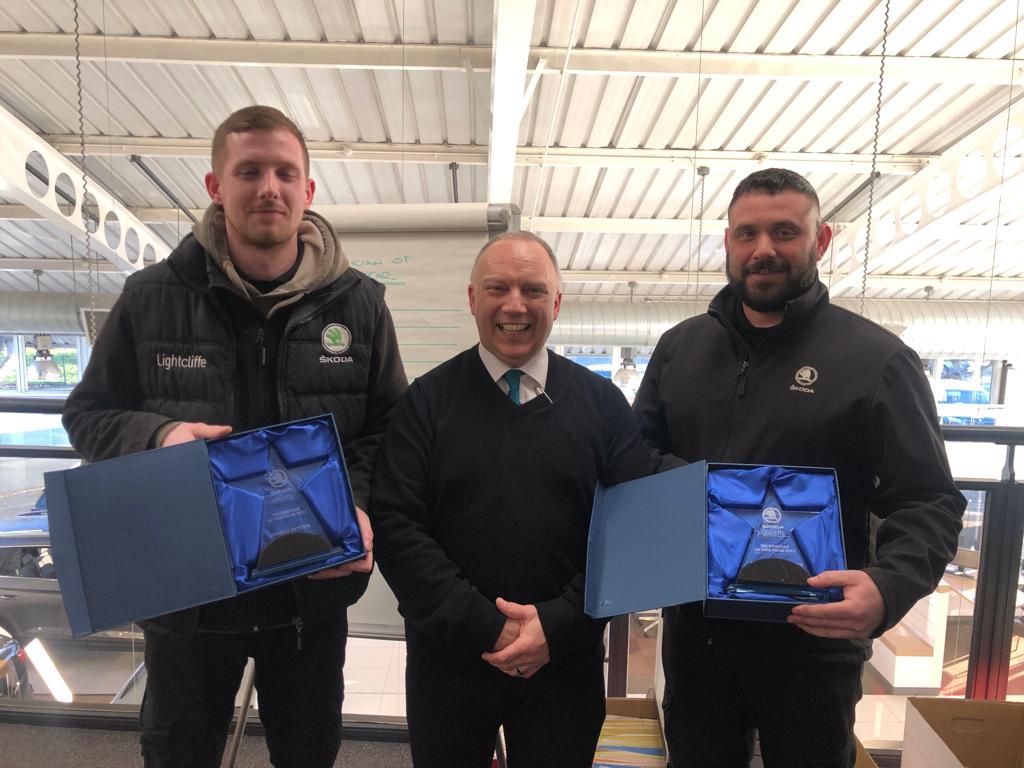 Technician Of The Year Award
The annual "Employee" awards ceremony took place at Lightcliffe Skoda last week and that 2021 winners were announced.
The Technician Of The Year award is voted for by all the after sales staff and this year it was a dead heat with Jordan Rutter and Andy Thompson sharing the glory and shown here being given the awards by service manager Craig Towler.
Car mechanics have come a long way in the last 30 years and the modern technician needs a whole array of skills to be able to service repair and nurture these modern vehicles.
Both Andy and Jordan are long serving employees now so have a wealth of experience as well as sound technical knowledge.
Congratulations to both from all the team here, and customers can take heart knowing that their motor-vehicles are in the best hands
Latest News