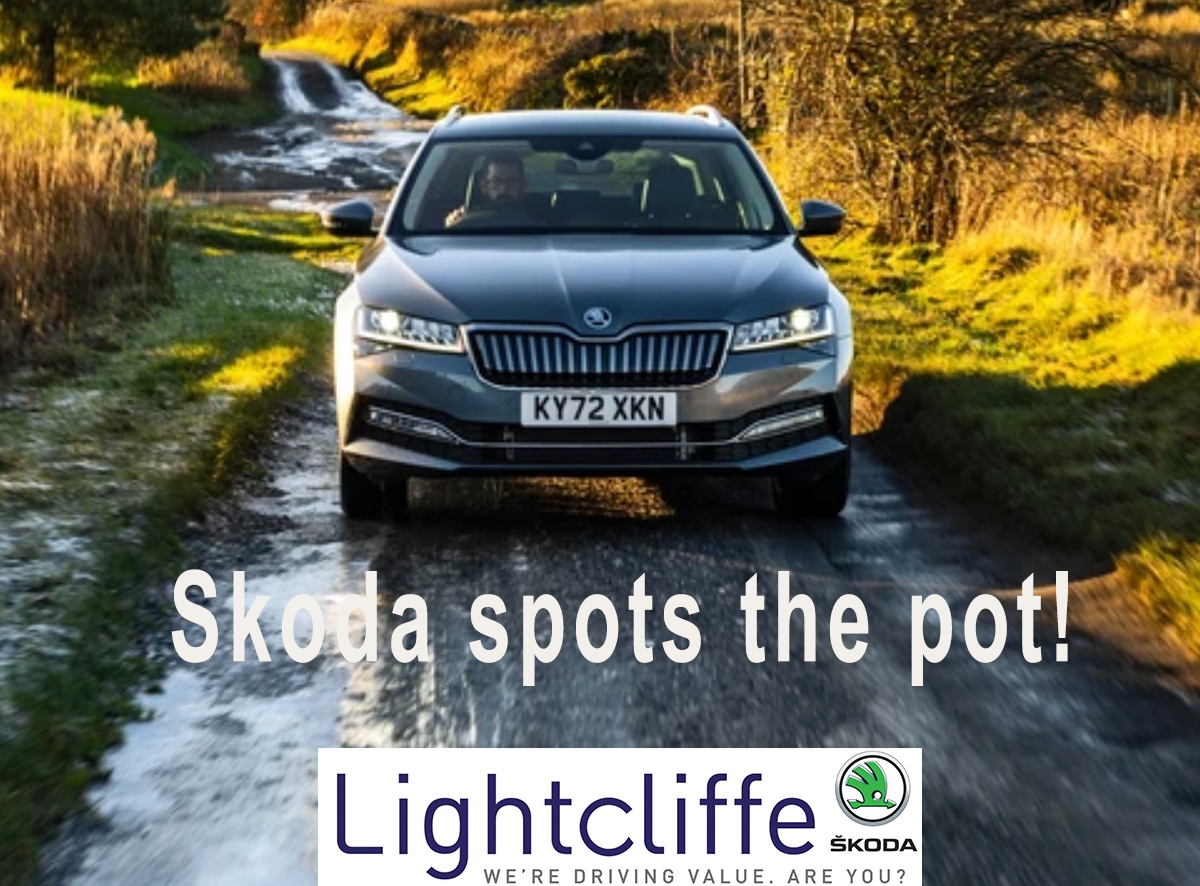 Spot the Pot with new Skoda Tech
Skoda Tech to Detect Potholes
Winter is a challenging time for any motorists with inclement weather creating a whole host of problems from traffic hold-ups to mechanical failure. Add to this the huge increase in potholes on British roads which generally get worse in the winter and it's a recipe for discontent. As well as giving the motorist adult the number of punctures caused by these has risen exponentially.
Škoda UK research has revealed more than a quarter (27%) of British motorists have had their car damaged by potholes and have revealed that the average overall repair cost for a damaged vehicle as a result of a pothole exceeds £200. Whilst there are some regional variations the North East and South West of England came bottom, while the region in which the fewest vehicle repairs needed to be carried out was the East Midlands.
However good news is on the horizon as Skoda have developed new technology to help motorists detect these annoying and frankly dangerous faults in our road network.
For drivers looking to avoid damaged roads and potential damage to their car, the new Škoda Local Hazard Information Service warns of poor road conditions ahead and could potentially save drivers money on costly repairs. The technology can help drivers avoid costly repairs by providing alerts when they are approaching or within an area with bad road surfaces via the Local Hazard Information Service.
Just one more reason to keep the faith with our favourite brand!
.
Latest News