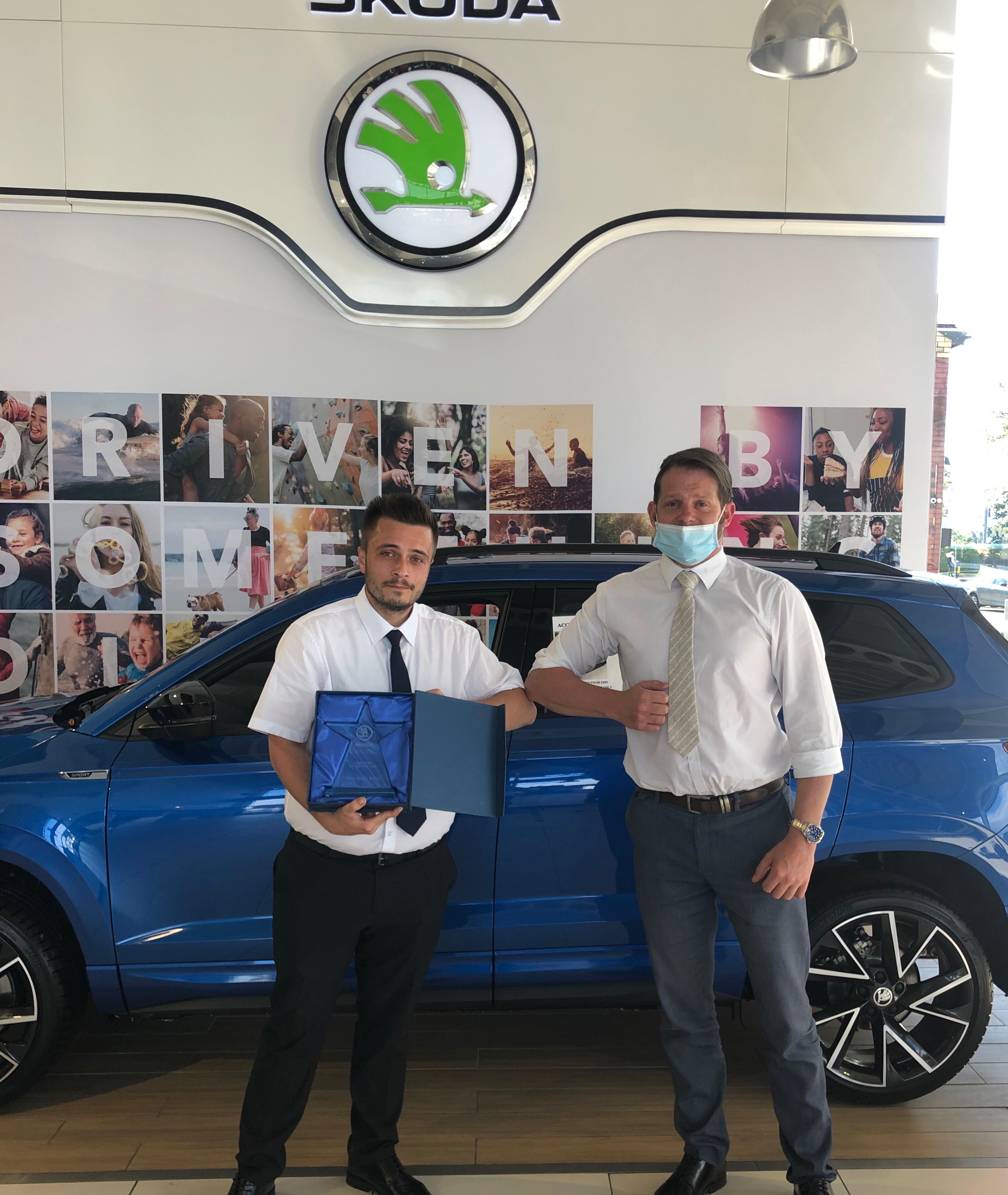 Sergiu Wins Employee Of The Year
Lightcliffe employee of the year 2021 was awarded to Sergiu Burlea who works in the after sales department as collection and delivery manager.
Sergiu shown in the picture with GM John Sharp is hugely popular with staff and customers alike and it is no surprise that he was chosen by all his workmates to win this coveted award.
Although Sergiu has been in the UK for several years now and enjoying life in the North-west of England it is easy to understand why he sometimes misses his home town of Oradea in Romania.
Located in northwest Romania, and split by the Crișul Repede river, Oradea is one of Romania's most beautiful places with a rich tapestry of tourist attractions in the vicinity. Known for baroque and art nouveau architecture and littered with remnants of the Austro-Hungarian empire. Oradea is also just a short car ride away from classic tourist attractions like Corvin Castle and the Ponor Fortress Cave.
The town also has one of the best basketball clubs in Europe, CSM Oradea, which might also explain why Sergiu is a big fan of the sport.
Considering how highly he is regarded by customers and staff alike we are hoping that he sticks around for just a little while longer.
Well done Sergiu....a well deserved award for a fantastic guy!
Latest News