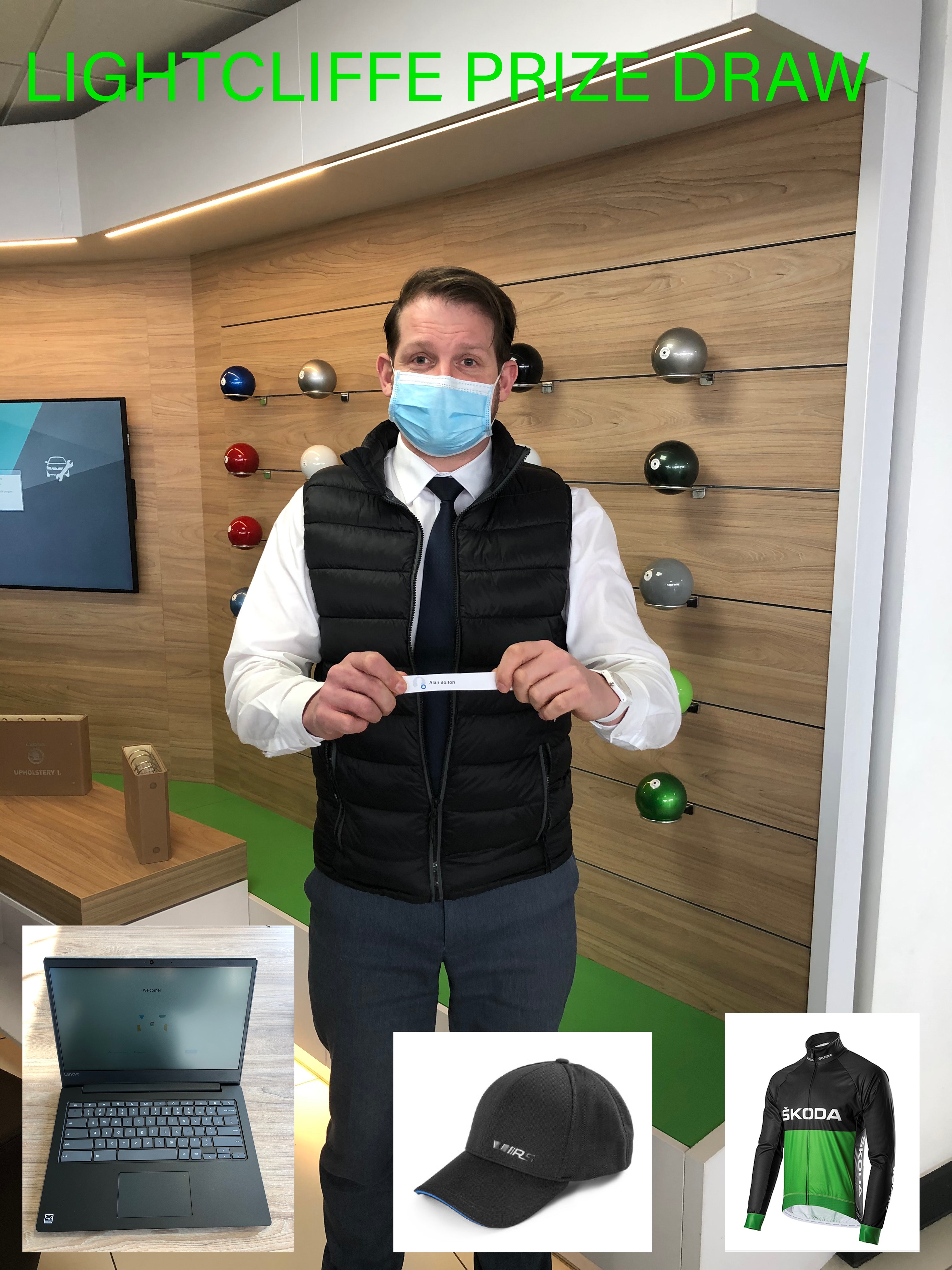 Prize Draw Results Announced
The draw for the Lightcliffe Facebook competition took place on Monday this week and the three lucky winners were named.
All the names were careful printed out and folded tightly to ensure competition rules were strictly followed and by the time the draw took place there was quite a crowd in the office.
General manager John Sharp then duly closed his eyes and did the honours by picking the names out one by one and was vocal in his praise for all customers who took part. "I am absolutely delighted with the response" mused John. "All our customers have busy lives and I was so grateful that they took the time to like our Facebook page. It's a privilege and an honour to be able to reward this loyalty with fantastic prizes for our three worthy winners".
The brand-new Chromebook was won by Alan Bolton, the VRS baseball hat by Steven Fox, and the much sought after VRS jacket by Helen Culshaw.
Having launched a new Instagram page earlier on this year John and all the marketing team remain hopeful that this will become as popular as our Facebook page in time. And the rumours about a new Instagram photo competition??.…… better watch this space!
Latest News