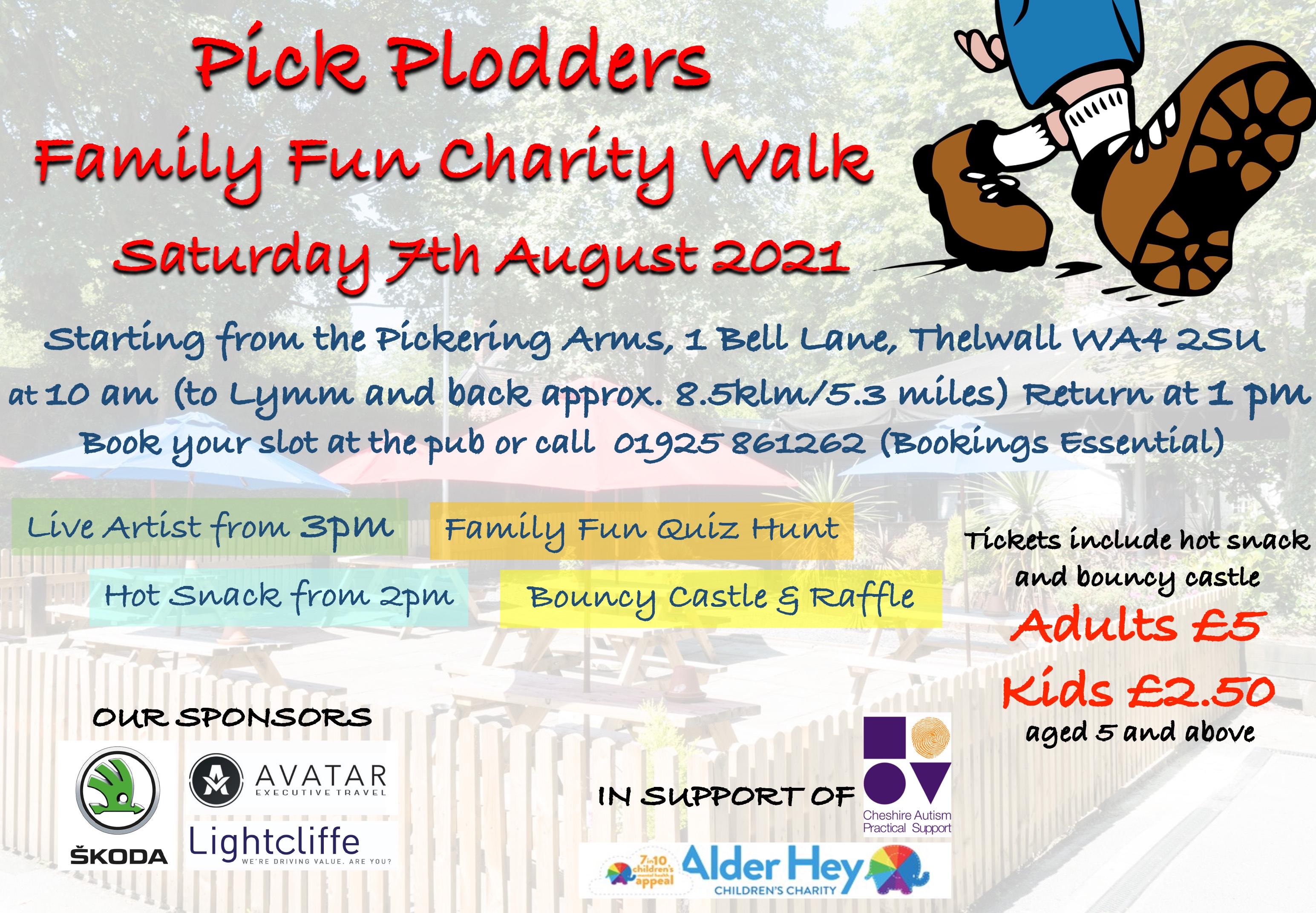 Pick Plodders Win The Day
Being part of a friendly community like Warrington has many benefits not least the generous spirit and supportive traits displayed by any of its residents.
Here at Lightcliffe we always try to reflect these sentiments whenever possible and were more than happy to part sponsor a local event in support of Alder Hey
Children's Hospital and Cheshire Autism Practical Support (CHAPS)

These two organisations are especially important as they are both crucial connected to the daily lives of two local children and a fund raising event promoted by the management of a local pub did just that.
The Pick Plodders Fun Family Walk was organised by The Pickering Arms who provided free weekly meals to local villagers isolated during the pandemic.
In spite of some typically British summer weather the event, which included a bouncy castle, quiz and live music raised £519 on the day with the proceeds split equally between the two charities.
A good time was had by and the event was so successful that it is set to become an annual event.
In these challenging times, a bit of good old British spirit is truly heart-warming so well done The Pickering Arms!
Latest News