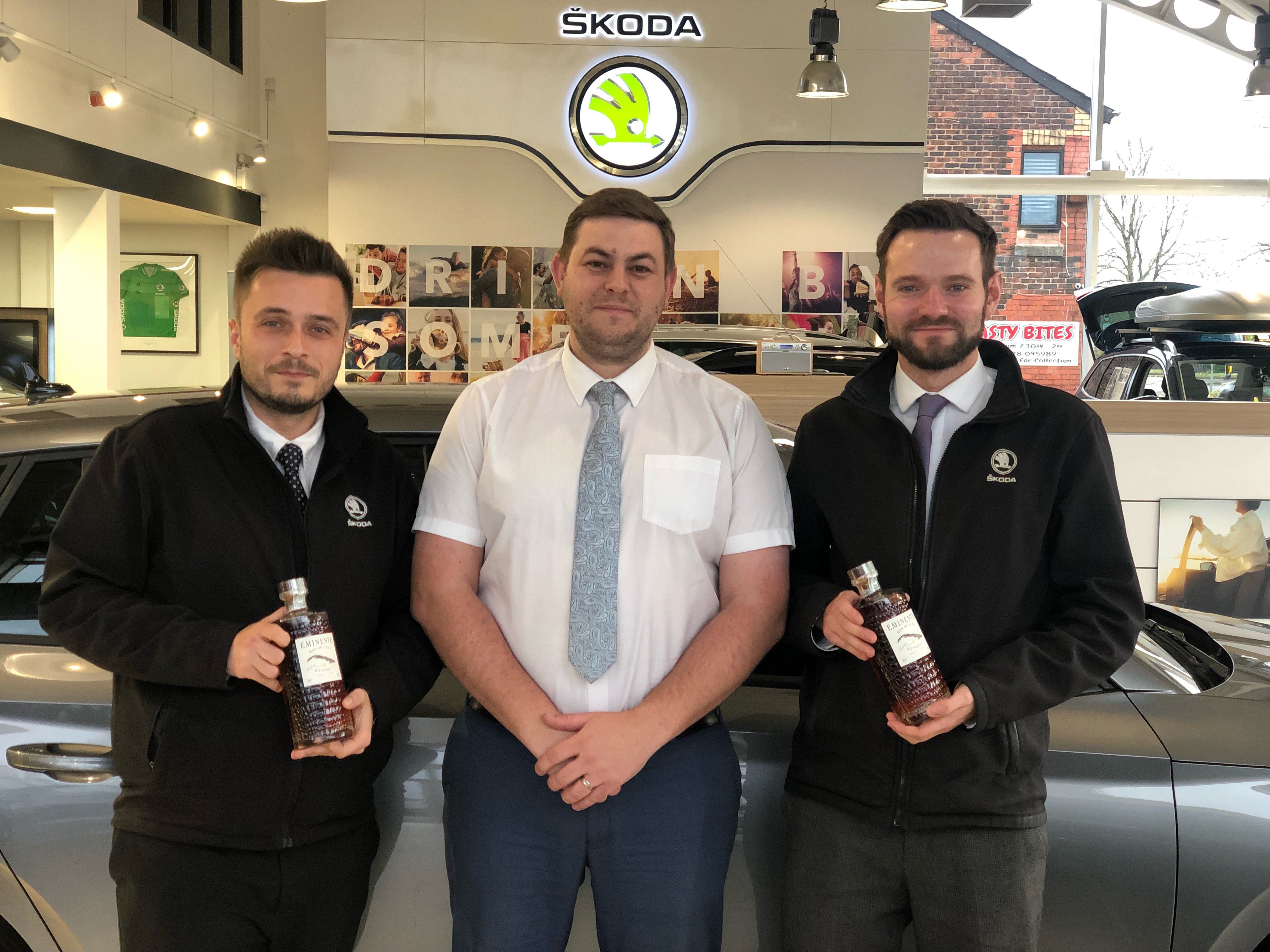 Phil And Sergiu Make The Cut
Skoda have built and developed an enviable reputation over the last two decades for fantastic product and service. Much of this has been down to them being part of one of the most successful motor groups in the world, namely Volkswagen and a by product of the incredibly high build quality that the four associated brands deliver.
Unbeknown to most people this pursuit of excellence doesn't stop when the cars leave the factory, and Volkswagen as a group have systems and processes in place to make sure that these quality standards filter through to every aspect of the product life from manufacture right through to customer delivery.
The standard set for the sales executives is equally robust so it is a cause for celebration when a sales executive is formally qualified to do the job and gets their accreditation.
We are pleased to say that two of the team who are well-known to most of our customers, Phil and Sergiu, have just achieved this and are pictured here receiving their accreditation awards from sales manager Liam Kenealy.
So a big well done to both and may their successful journey with Lightcliffe continue well into the future.
Latest News