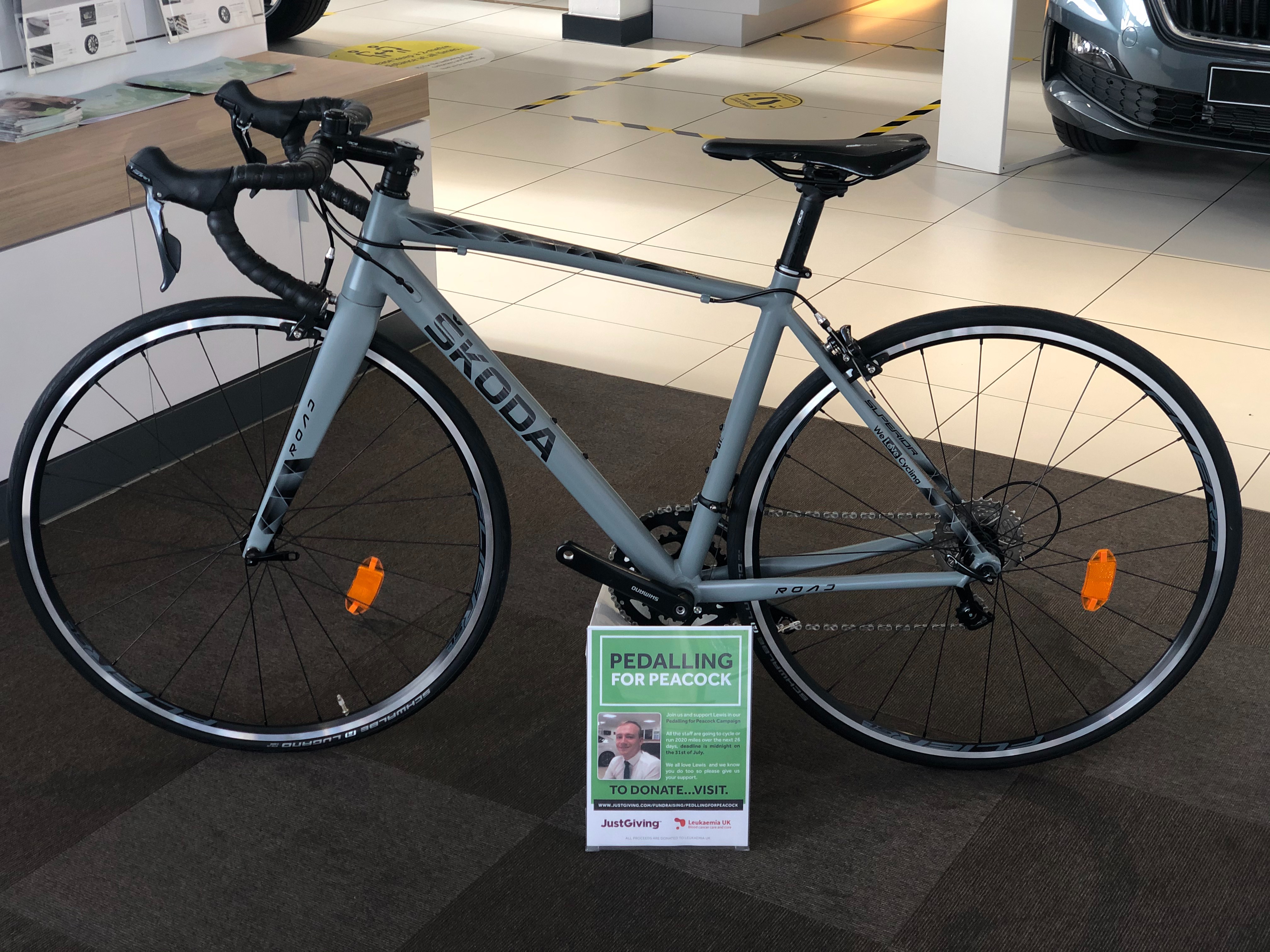 Pedalling Even Faster For Peacock
As most of you will be aware by now, the Pedalling For Peacock campaign is going from strength to strength, with the current total of £3680 from over 179 supporters representing a staggering £1660 over target!. Lewis's colleagues at Lightcliffe are still on track to complete their target of 2020 miles before the end of July and with just over 700 miles to go it's going to be a busy weekend!
The campaign received another shot in the arm this week with Skoda themselves getting involved. After hearing about Lewis's diagnosis, they donated this amazing road bike which will be put forward as first prize for our forthcoming FREE PRIZE DRAW in August. Every person who has donated before midnight the 31st July will be automatically entered in to the draw, and Lightcliffe will be providing 5 bottles of Fizz for runner up prizes.
With just over a week to go, we will be having one last big push to maximise the fund for and help one of the UK's leading charities, Leukaemia UK, (and hopefully get some of our staff to shed a few pounds in the meantime :-)), so please, be a sport and keep spread the word to help our worthy cause. You can either visit our Just Giving page at https://www.justgiving.com/fundraising/pedllingforpeacock, or just keep up to speed on all developments by visiting our Facebook page at https://www.facebook.com/SkodaWarrington/!
There is now way we could have acheived this without the generous support of our ciostomers and SKODA's donation of this amazing road bike shows how much Lewis means to us all. So come on, let's keep on pedalling for Lewis!
Latest News