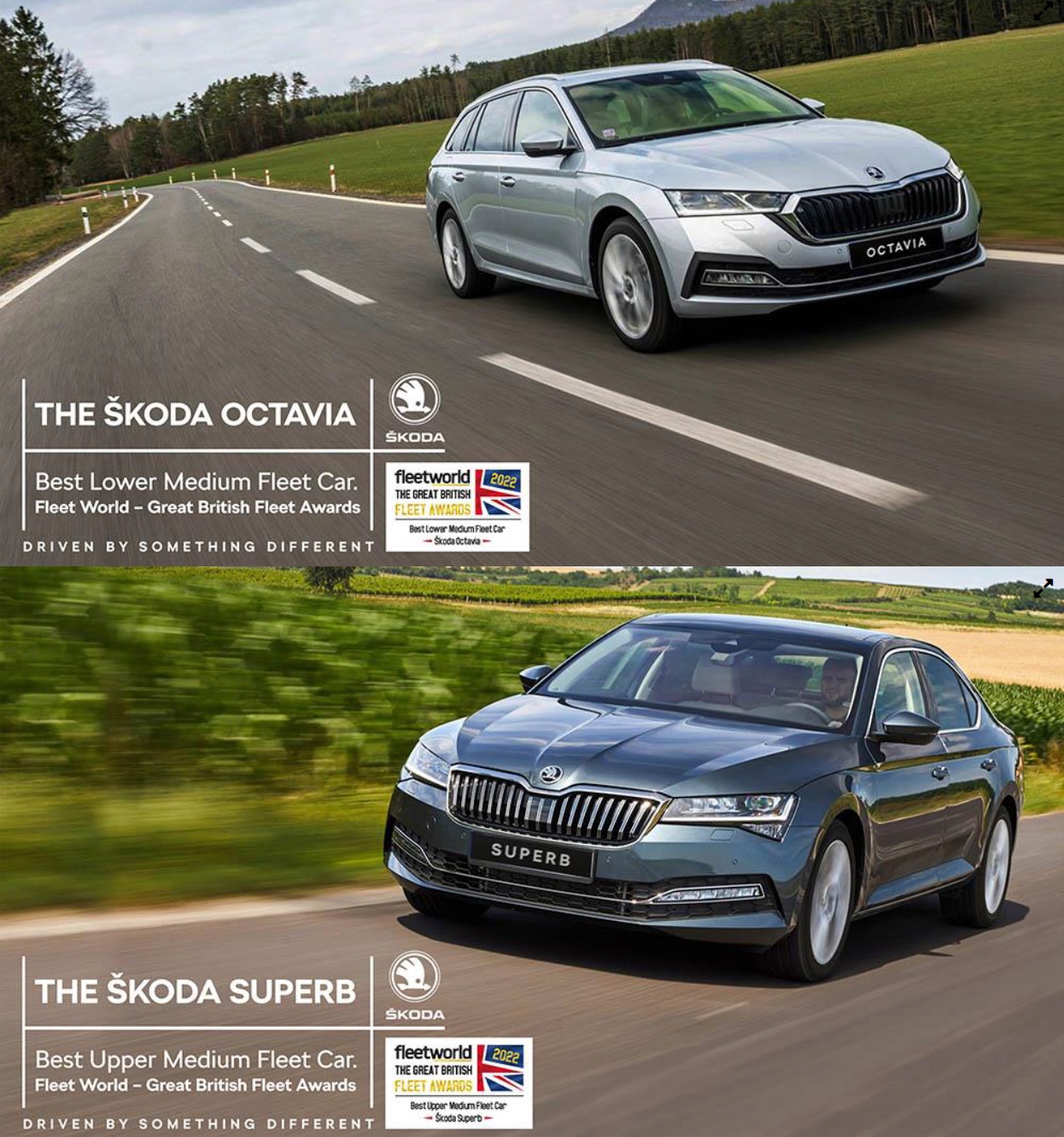 Octavia And Superb Take Fleet WORLD by Storm
ŠKODA has recorded back-to-back wins at the annual Fleet World Great British Fleet Awards with the OCTAVIA and SUPERB both retaining their titles and the OCTAVIA maintaining its winning streak by taking top spot in the fiercely competitive Lower Medium Fleet category as well.
Once again, the judges were impressed by the OCTAVIA's remarkable all-round ability and value for money and the award was further endorsed by the business editor at Fleet World, Natalie Middleton describing the car as "One of the best value-for-money propositions on the market' She also added that "The OCTAVIA boasts an impressive amount of space and comfort, combined with decent driving characteristics and performance."
Winning its category for a fourth successive year, the aptly named SUPERB added yet another industry title to its remarkable collection. The Czech hatch and estate was named Best Upper Medium Fleet Car by Fleet World judges, who praised the SUPERB's exceptional space and refinement. "Such is the strength of love for the SUPERB, many drivers are choosing to go with the ŠKODA, as opposed to premium German brands." commented Middleton. "The addition of the iV – ŠKODA's first plug-in hybrid – was a masterstroke that only added to the fleet appeal."
It is true that the motor industry isn't always plain sailing so here at Lightcliffe we are delighted that whatever happens, we can be proud of a truly world beating brand!
Latest News