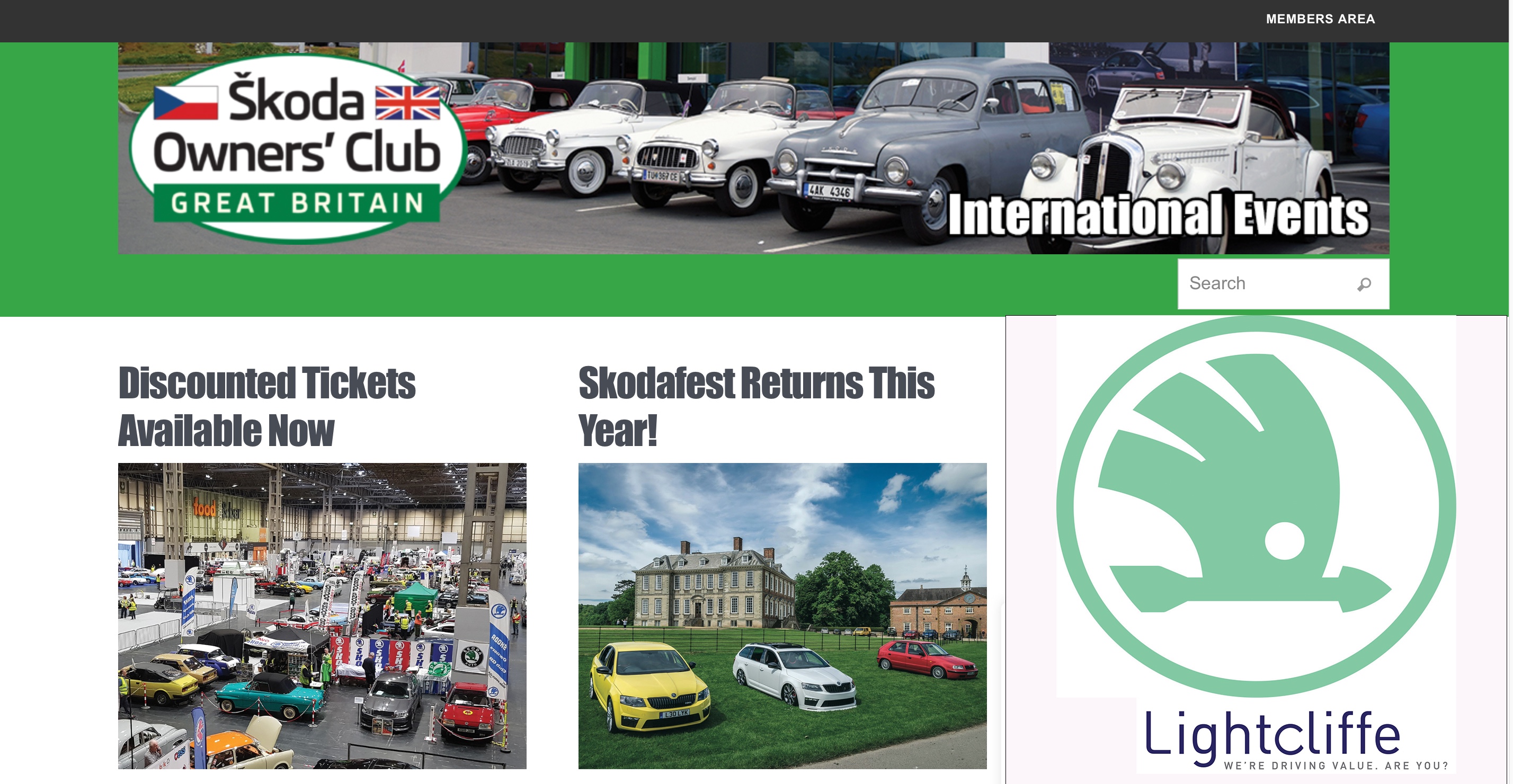 New Links With Skoda Owners Club
It's not a commonly known fact that our own Cheshire town of Warrington was actually part of Lancashire until 1972 when borders were re aligned. What is also relatively unknown is that the Lightcliffe Skoda site which was established eleven years ago on the Winwick Road site was previously occupied by its automotive sibling, Audi.
One thing that has not changed however is the friendly and welcoming community spirit of the Warrington folk, and this in turn has inspired all the team at Lightcliffe to build a customer service ethic worthy of the Warrington name. This recent examination of the heritage of the business led the management team to a lesser-known but equally worthy organisation, namely the Skoda owners club.
GM John Sharp came across The Skoda Owners Club by chance and was immediately impressed by their shared love of our cherished brand so decided to reach out to discuss possible opportunities for collaboration and customer service aspirations. A meeting was scheduled and within a very short space of time it was felt that the two organisations had a great deal in common and immediately committed to schedule a number of jointly sponsored events over the forthcoming year.
As well as hosting their AGM it was also agreed that a classic car day would be organised at the dealership to give our customers the opportunity to see some of the older models dating back to pre-VW ownership, some of which are shown in the header pic.
It was also made clear that the club would very much like to invite our own customers to join their organisation and discussions are underway as to how this might come about.
Watch this space for more details and in the meantime details of the club can be found at https://skodaowners.com.
Latest News