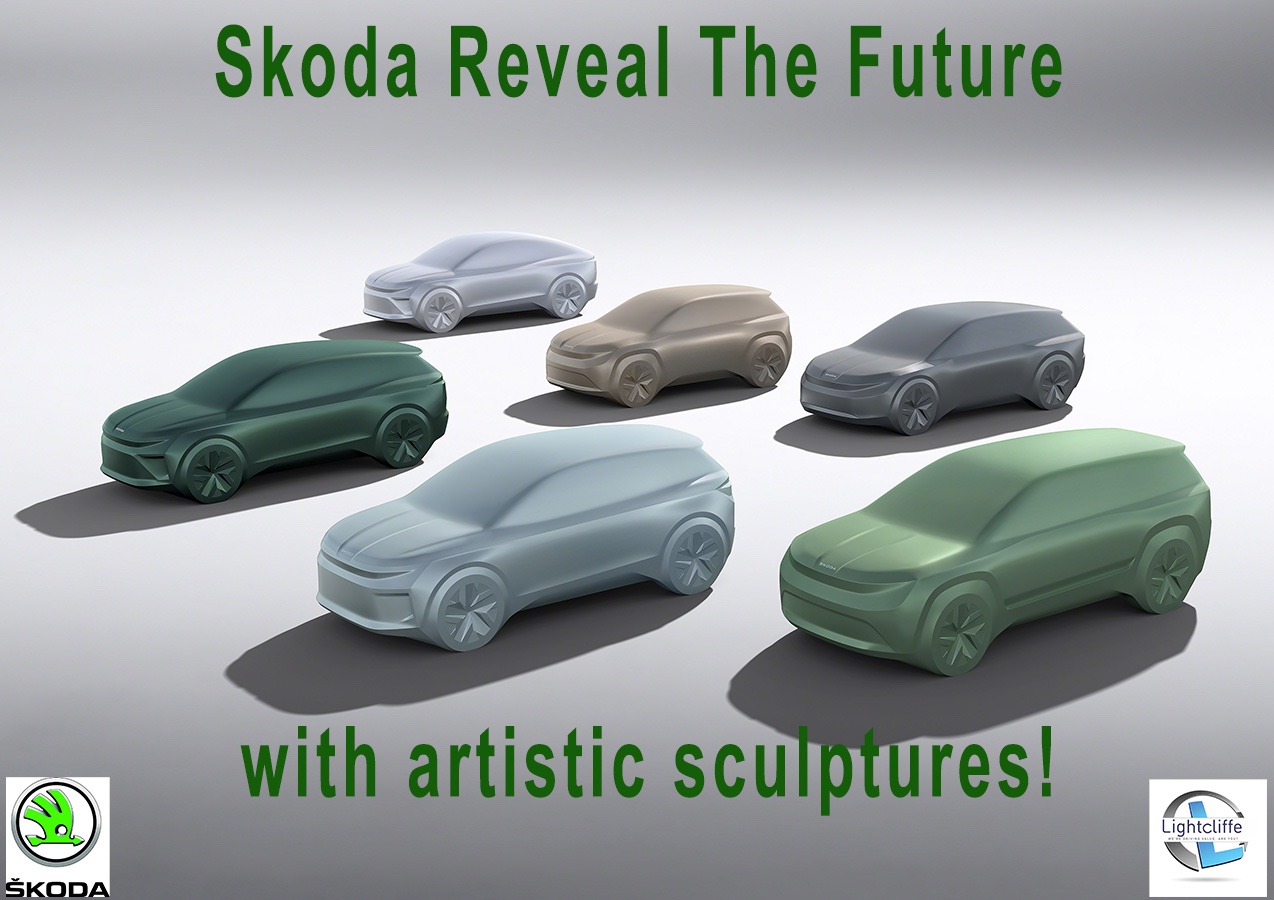 New Škoda Sculptures Revealed
New Škoda Sculptures Revealed
With true artistic panache Skoda have given a hint of their electric vehicle future with a series of crafted sculptures
The teasers highlight six new BEV models planned for 2026 and have been released as part of its electric vehicle offensive
The new images came with a statement:
"We are proud to announce our bold plans for an expanded and diversified all-electric portfolio. By 2026, Škoda will launch a comprehensive range of all-electric models, including two updated Enyaq models, and four brand new battery-electric vehicles.

Our all-electric line-up will include:

The "Small", our entr-level model

The "Compact", a successor to the Karoq compact SUV, officially called Elroq,

The "Estate", continuing our successful estate tradition

The "Space", the production version of our 7-seater concept car presented in August 2022, rounding off the upper end of the portfolio. With a total investment of 5.6 billion euros in e-mobility by 2027. We're committed to building a more sustainable and electric future. Join us as we embrace an exciting era of electric mobility.

#Škoda #ElectricVehicles #Sustainability #FutureOfMobility #ExploreMore"
If the phenomenal success of the Enyaq is anything to go by Skoda lovers are in for a real treat. Watch this space!
Latest News