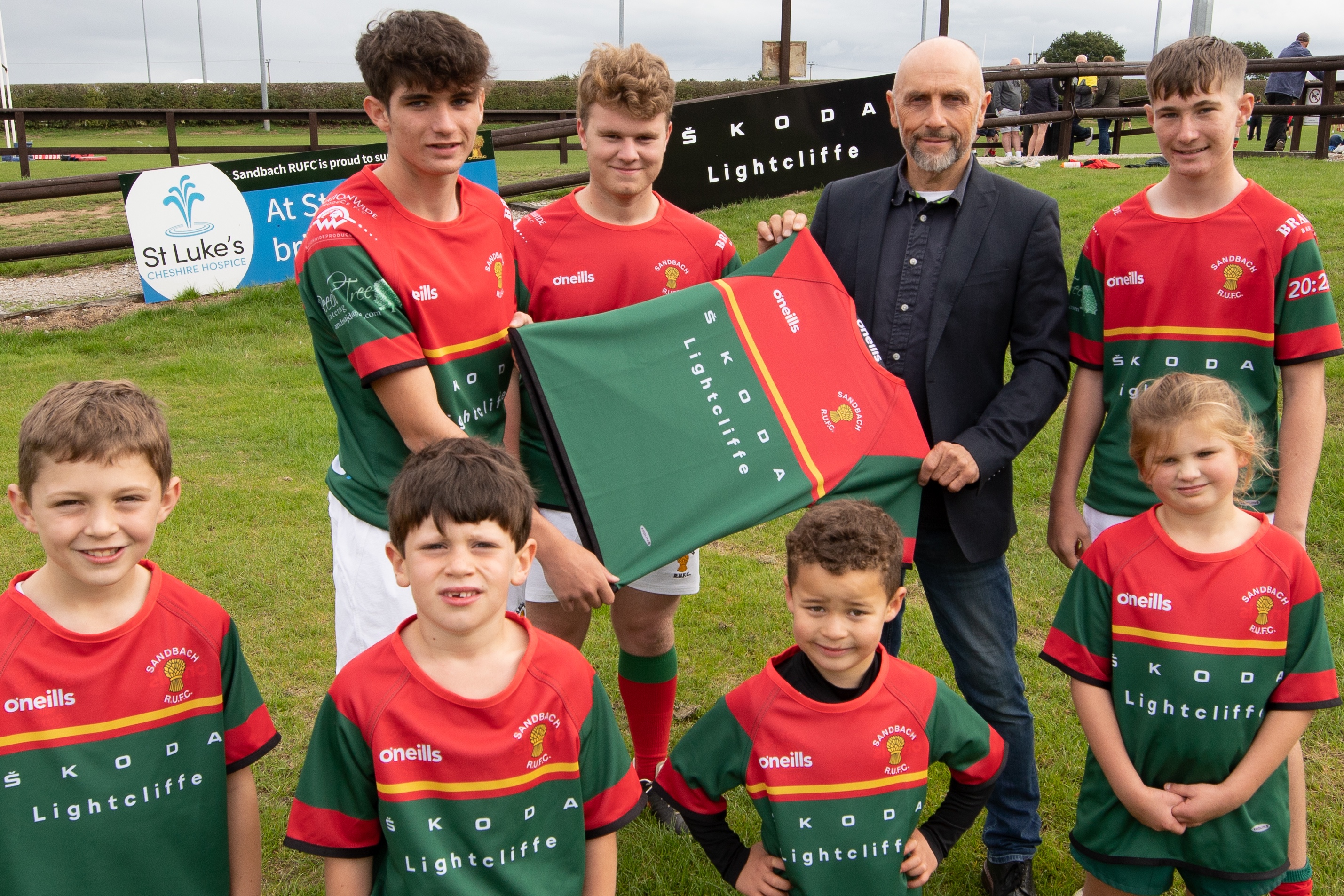 Lightcliffe Sponsors Local Rugby Team Kit
Over the last year Lightcliffe has sponsored everything from charity walks to equestrian eventers and even more recently a chess tournament, so moving to something more mainstream was probably on the cards and the business was delighted to announce a new rugby kit sponsorship deal last week.
Rugby is one of our nations favourite games and something it excels at so sponsoring a local rugby club fitted in well with the community support policy. As a club, Sandbach is hugely respected in the Rugby community and as well enabling children to start playing from as young as seven it's also embracing girl's rugby as well.
The sponsorship deal with Sandbach Rugby Club was for all junior kits from the Colts down to entry level and our marketing manager Tracy Johnson paid a visit last week to make the deal official. The new shirts are pictured here and superbly modelled by Henry, the Colts captain along with some of the other junior players.
Andy Mitchell, Chairman of Mini/Junior Rugby was delighted with the shirts; "A deal like this is great for the club. As well as being of the highest quality to withstand even the most arduous rugby match, they're also reversible is ideal for training sessions"
Let's hope that if one of these young players ever makes the big time and pulls on an England shirt, they will remember that Lightcliffe played just a small part in their journey!
Latest News