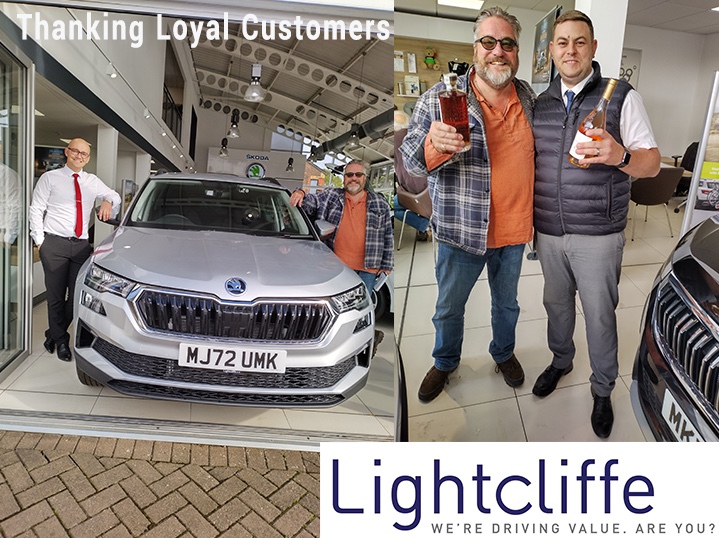 Lightcliffe Rewards Loyal Customer
One of the real joys of being sales executive in the motor industry is greeting customers when they return time after time to exchange their cars. Much more than an endorsement of the product it is testament to the relationship that we work so hard to build with our loyal and valued customers.
Mr Welsby is one such customer and is both well-known and very much liked by all the executives here at Lightcliffe. Pictured in the image here with Lewis Peacock on the left and sales manager Liam Kenealy on the right Mr Howard took delivery of his fifth Skoda this week and was handed some well-deserved refreshments along with the car at the handover.
Latest News