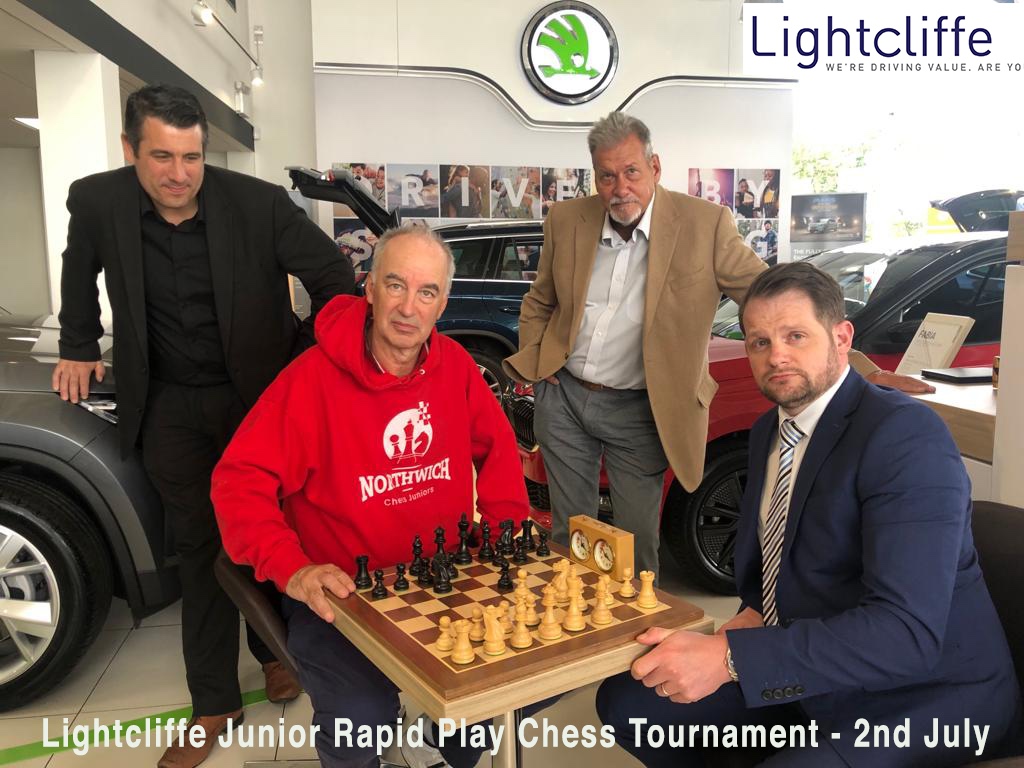 Lightcliffe Chess Tournament Gathers Momentum
The Lightcliffe Junior Rapid Play Chess Championship scheduled for the 2nd of July was featured in the Warrington Guardian last week. Anticipation was already building at the dealership so a feature in the local paper was a real bonus and just added to the excitement.
Considered by many as a very imaginative idea to demonstrate support for the local community, GM John, who championed the idea, was delighted to see the positive response to his 'business in the community' philosophy.
The whole event is being developed with cooperation from the Warrington and District Chess League and expected to attract junior chess players from around the region. Even though the showroom will be dedicated to the event during the day, it will still be 'business as usual' on site with the highly thought of sales team on hand for any enquiries.
Talks are already under way with Warrington Youth Zone (WYZ) to jointly develop more community driven initiatives at their new state-of-the-art Dallam Lane facility and WYZ have offered one year's free membership to participants in the event in appreciation of this synergy between both parties.
All new and used models will be available to view on the day for parents or guardians of the participants and there is also a prize draw for all to enter, with a fantastic AMBASSADOR chessboard as first prize.
Places are limited but there are still a few on offer so if you do you know any young person who fancies coming down and having a great day contact us now at www.lightcliffe.co.ukor www.wdcl.co.uk.
Latest News