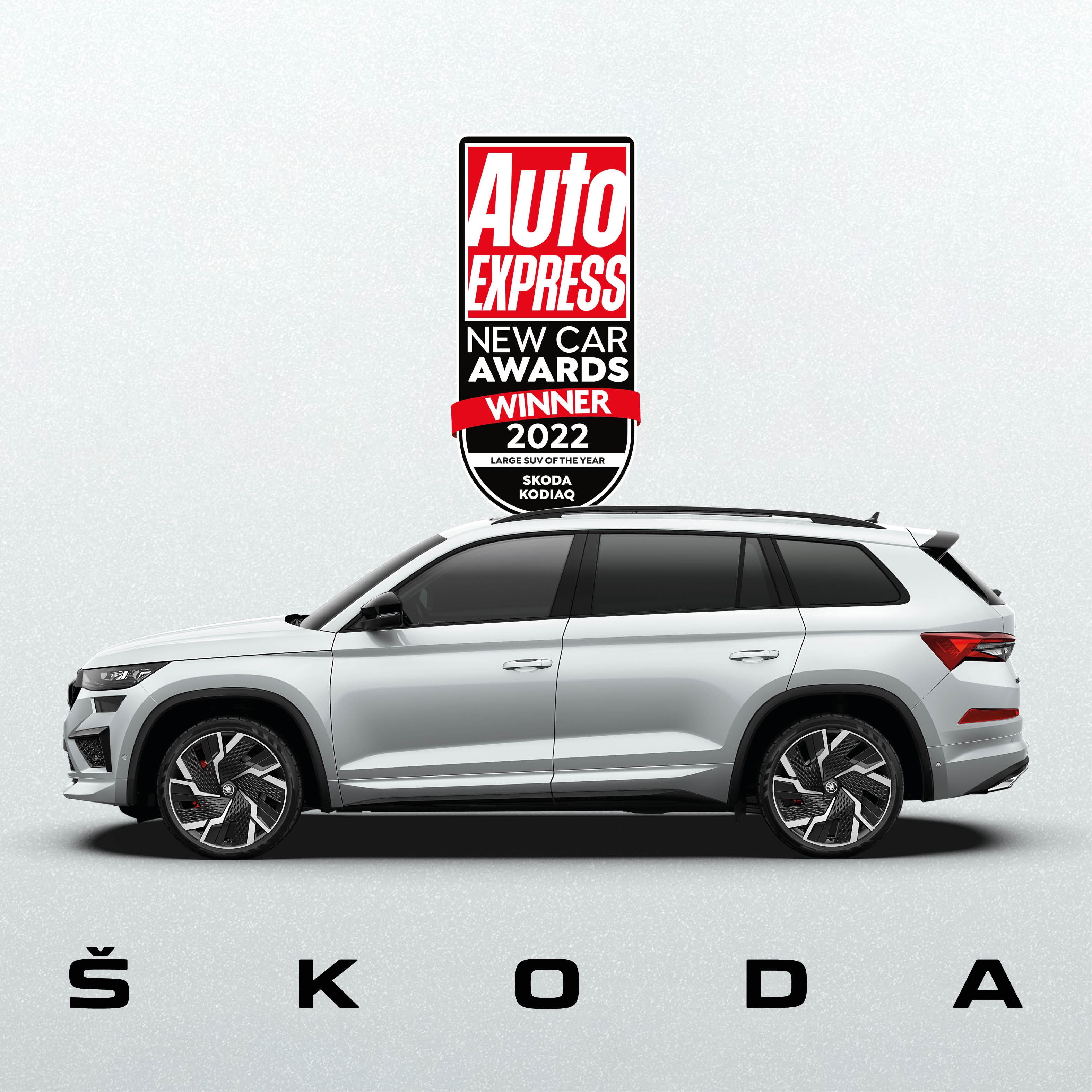 Kodiaq Wins Auto Express Large SUV Category Award
The Skoda Kodiaq was again summoned to the podium for yet another best-in-class award earlier this month. Adding to its impressive haul of awards the Auto Express Awards silverware proved again that the car is almost unbeatable in its categories once again.
Steve Fowler, Editor In Chief could not be more complementary; "Skoda's handsome seven seater has ranked right towards the top of the class ever since its release six years ago but subtle upgrades this time around have been enough to see it regain the honours. Few cars in the segment can compete with the KODIAQ for all-round levels of comfort, practicality and convenience"
Other comments included the slightly reprofiled styling and new front end architecture which includes a more upright grille, a revised bonnet and slimmer headlights. Better fuel consumption and more optional extras helped to score even more points and secure the no.1 spot.
The award came as no surprise to the team at Lightcliffe, with the Kodiaq remaining the favoured car for most of the sales execs, who would be more than happy to arrange a test drive for any interested parties.
With new facelifts across the range, and better fuel consumption what's not to like?
Latest News