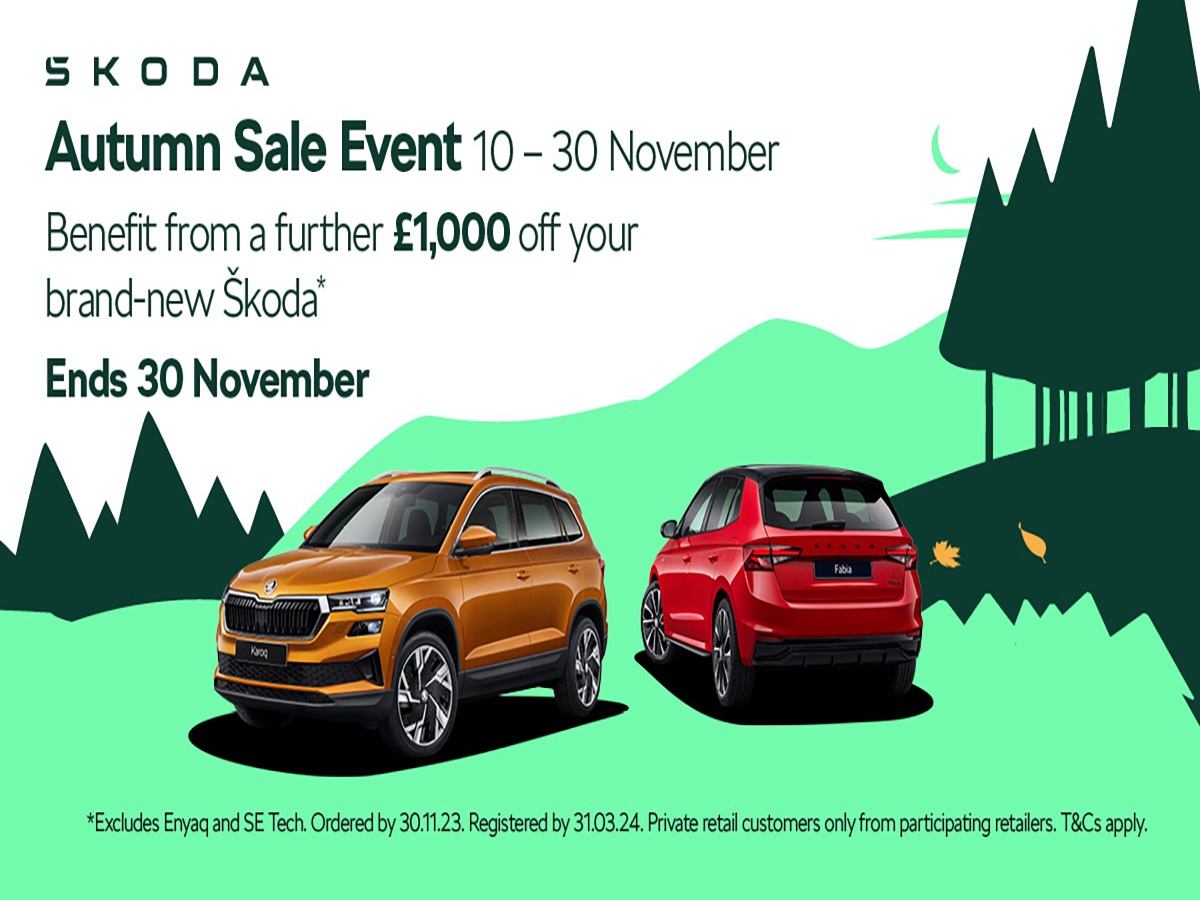 Get £1000 and a Special Autumn Experience
The UK weather never fails to surprise and already this autumn we have had Agnes (September 2023), Babet (October), Ciaran (November) and now we are experiencing Debi.
We all complain about the rain in the UK and these recent storms have been some of the most severe in living memory. But it does give us an opportunity to experience one of life's great comforts – namely the clunk of a new car door when it's pouring down, windy and freezing outside. You settle in your cocoon and with one turn of the key, the wipers are switched on, the heater fan fires up and you can set off on your journey safe in the knowledge that you will arrive at your destination warm and dry.
So for those of you who want to savour this fantastic experience there is some very good news. As well as the generous managers discounts and incredible deposit contributions on offer, which at present are up to £3000, Skoda are offering a further £1000 off any car ordered before the 30th of November.
By anyone's standards that is not a small amount of money and in an average household budget that could go along way to covering the cost of Christmas, be a significant deposit on a summer holiday for next year or furthermore extravagant decadent shopping spree at the Trafford Centre!
So as the nights draw in and the weather becomes more and more inclement why not treat yourself to a new car and experience one of life's great motoring comforts!
Latest News