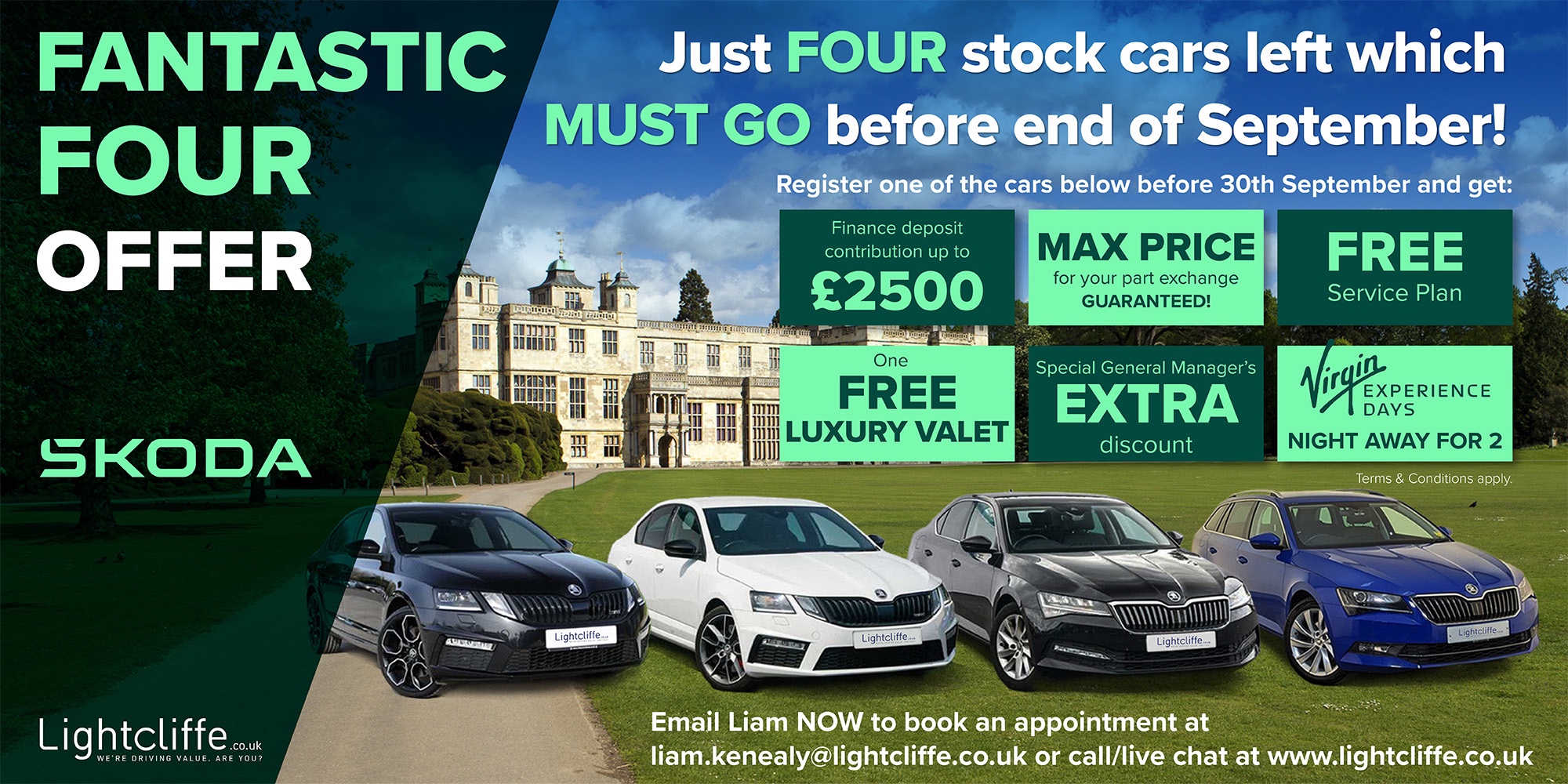 Four Fab Cars
In a funny kind of way the current offer from Lightcliffe on two of our top range cars represent the full spectrum of quality and consumer benefits that the Skoda range provides.
On the one hand we have the aptly named Skoda superb. A stylish luxury saloon car built for comfort offering the very best qualities from the Volkswagen family but without the eye watering pricetag of its more expensive siblings.
The internet is literally full of five-star reviews for this car and whether it's a vehicle for the modern-day executive travelling the length and breadth of the country or a family who want to travel long distance in comfort, it ticks all the boxes.
The Octavia VRS has achieved almost cult status in the last 10 years. With a performance and drive experience often compared to the VW GTi its extra size allows it to occupy the family saloon space as well as the classic hot hatch and the overall combination of its benefits is incredibly compelling.
Although these two cars are both unique in their own right they do share many similar style and performance benefits and when standing together don't actually look all that different from a distance.
The current FANTASTIC FOUR offer from Lightcliffe is a real one off for anyone thinking about changing cars in the next 12 months it's an offer to be taken very seriously.
For any interested parties details can be found here and for those of you who are familiar with our team feel free to contact our sales manager Liam via email, telephone or life chat.
As winter approaches the protective shield of a top-class Skoda is surely a treat you are worthy of?
Latest News