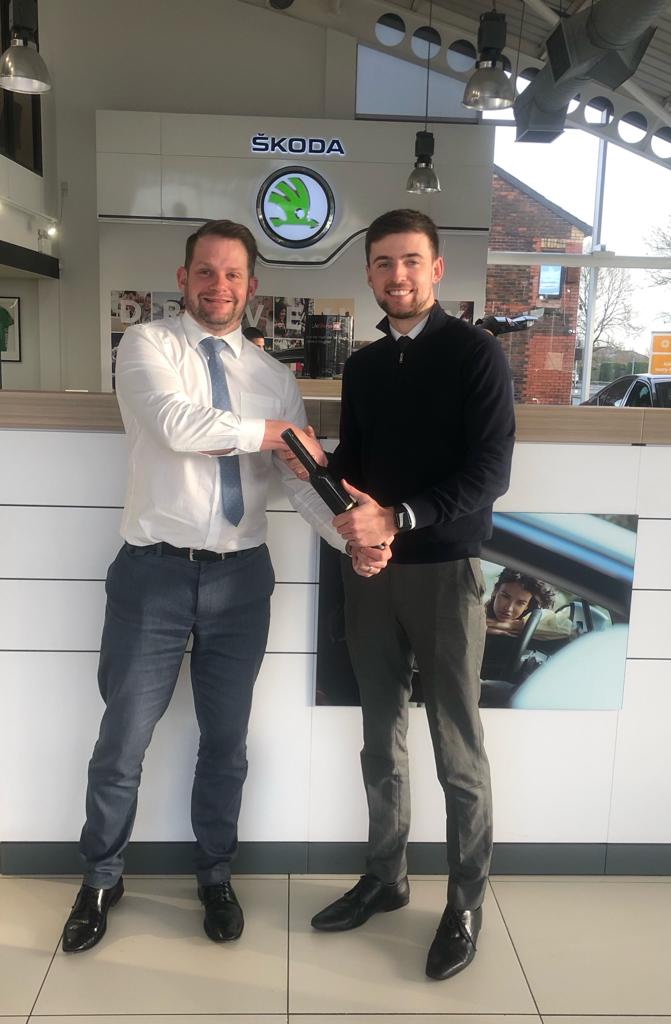 Danny Gets Full Skoda Accreditation
One of the Lightcliffe sales executives recently qualified as a fully accredited Skoda sales executive.
Danny Preston pictured in the photo has been with us for 2 ½ years and after a considerable amount of effort on top of the valuable work that he does on a daily basis, Danny managed to complete a series of written and oral examinations to pass all the necessary tests for the certificate
Areas of study include an in-depth product test, customer service practices and a technology test covering all the latest gadgets included across the range. With a finance competency module added to that list, anyone visiting the dealership and dealing with Danny can be sure that they are in the most capable hands.
Danny joins Ben Blandford and Lewis Peacock who have also qualified for the same certificate and everyone at Lightcliffe would like to send their congratulations for a considerable achievement.
Latest News