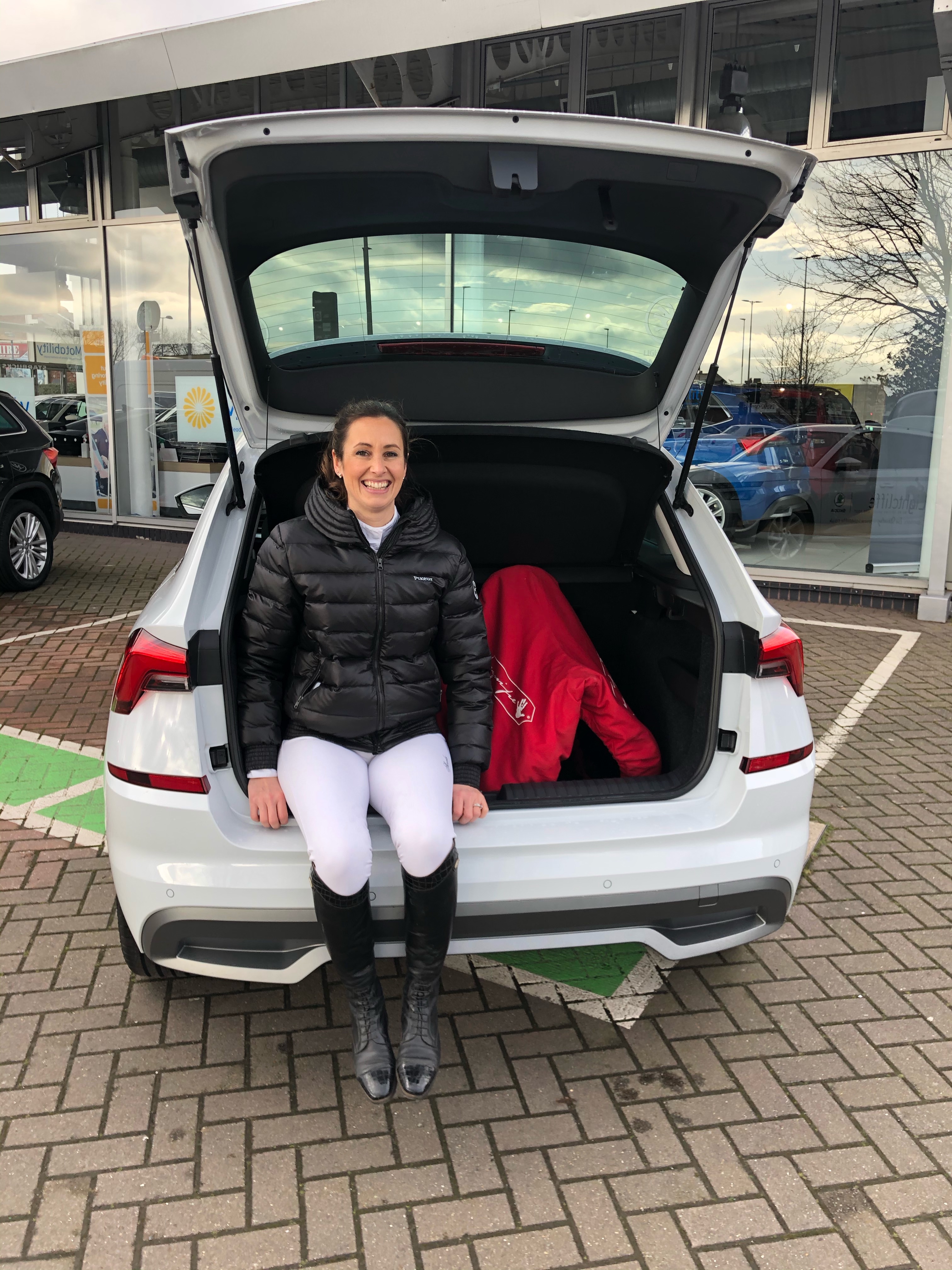 Celebrity Visits Lightcliffe Skoda
It's not every day that we get a celebrity on site here at Lightcliffe Skoda so we were very pleased to welcome back Eve Stavely earlier today, an international showjumper and accredited coach.
Eve has been a customer of ours now for six years and tells us that her car has been the perfect companion for a busy equestrian - from throwing bales of hay and riding tack in the boot to attending a glitzy champagne event, she has always been able to count on her faithful Fabia to get her there safely!
As life became busier for Eve, she needed more space to support her increasingly hectic schedule and was clearly delighted to pick up a new Kamiq today with all its additional features and accessories as well as the extra room for all her accomanying paraphernalia.
Travel and a punishing schedule are part and parcel of any modern sports person's life so the added benefits of the Kamiq's comfort and reliability will be a huge bonus.
As she continues to climb the ladder to cement her place as a bright light in the showjumping world, it's comforting to know that there will be another little star by her side!
We wish Eve all the very best for 2021 and are pleased to say that we will be following her on this journey so watch this space for more pics and info!
Latest News