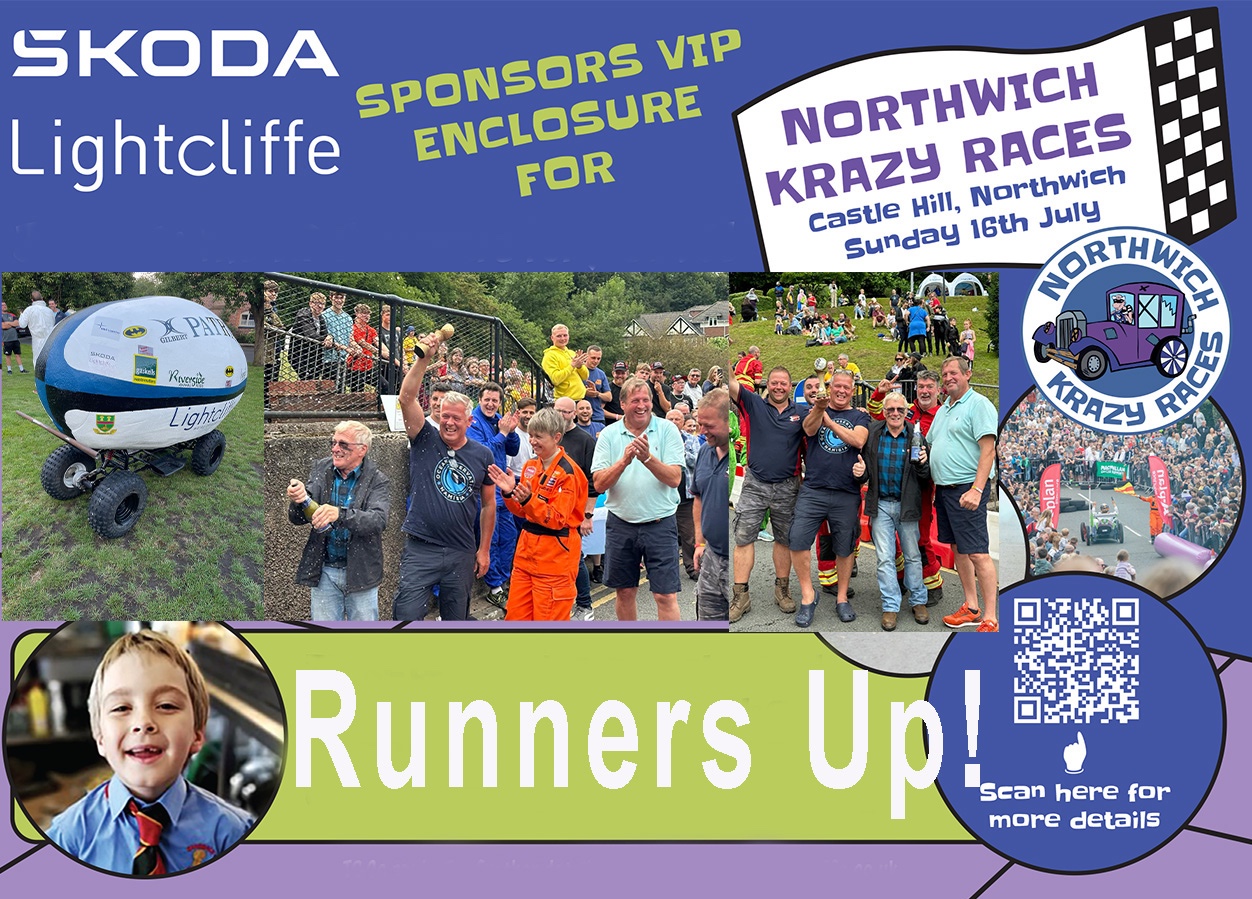 A Special Day For a Very Special little Boy
And what a day it was!
This year's Northwich Krazy Races will be a day forever etched in the memory of all team members and staff here at Lightcliffe.
Business owner Ian, a man who is no stranger to building creations with wheels and engines engaged a couple of trusted friends and staff members and decided to build a cart for this year's event. The decision was taken to support the Patryk Milner Memorial fund in memory of little Patryk who passed away suddenly aged 7 while at school and Ian, who got to know Patryk's parents Andy and Aggie through the junior rugby club at Sandbach thought it would be a fitting tribute to dedicate the whole day to his memory and raise money for a VIP enclosure through sponsorship.
The day was already a success before the race even started with local businesses, suppliers and Lightcliffe customers giving generously to the cause. But no one could've predicted what actually happened on the day.
Firstly, there was the driver Eric, schoolboy friend of Ian and transport manager at the Lightcliffe group. Being an ex-speedway racer and posessing the physique of an extremely fit jockey made him the perfect candidate for the driver. Then there was chief engineer James, Ian's brother-in-law and a local farmer who had the ability to build just about anything with moving parts. Completing the team was local businessman Dave and owner of Riverside Animal Feeds and a few other friends and sponsors.
The scene was sat with sales executives from Lightcliffe hosting and looking after the VIP guests and Silk FM joining the party.
After the first race Patryk's rugby ball was somewhere low down on the leader board and optimism for a place on the podium was fading fast. Enter stage left chief engineer James with some adjustments to the steering and tracking and the cart began to fly with the third and final race being completed in a time which qualified the team for the final.
The excitement was palpable with just eight teams left when Eric set off for his final run. Eric completed the whole race without using his brakes managing to negotiate every corner and chicane along the way. A spectacular crash at the end of the race meant that he also stopped short of hitting the finish barrier, which would have meant instant disqualification and instead saw the team finish in an incredible second place.
This result finished off a perfect day for everyone involved and sentiments and emotions were captured perfectly by Patryk's parents who sent this message:
Thankyou so much for today!
It was amazing and uplifting for us ,after the tragedy we had to deal with and the feelings we have ever day ,to see such an incredible effort from wonderful caring people x
We are so lucky to be surrounded by this community x #B4L
Please share with all the lads who helped x
2 second places is incredible x
Godbless
Andy,Aggie Krissy and Patryk in heaven x
Lightcliffe would like to take this opportunity to thank everyone who has supported this event including the major sponsors who are, Sandbach Rugby Club, M&S Logistics, Elworth Estates, Northwich Glass, Symphony Hospitality, Riverside Animal Feeds, Rightway Paint And Body, and Gaskill Waste Management
Latest News