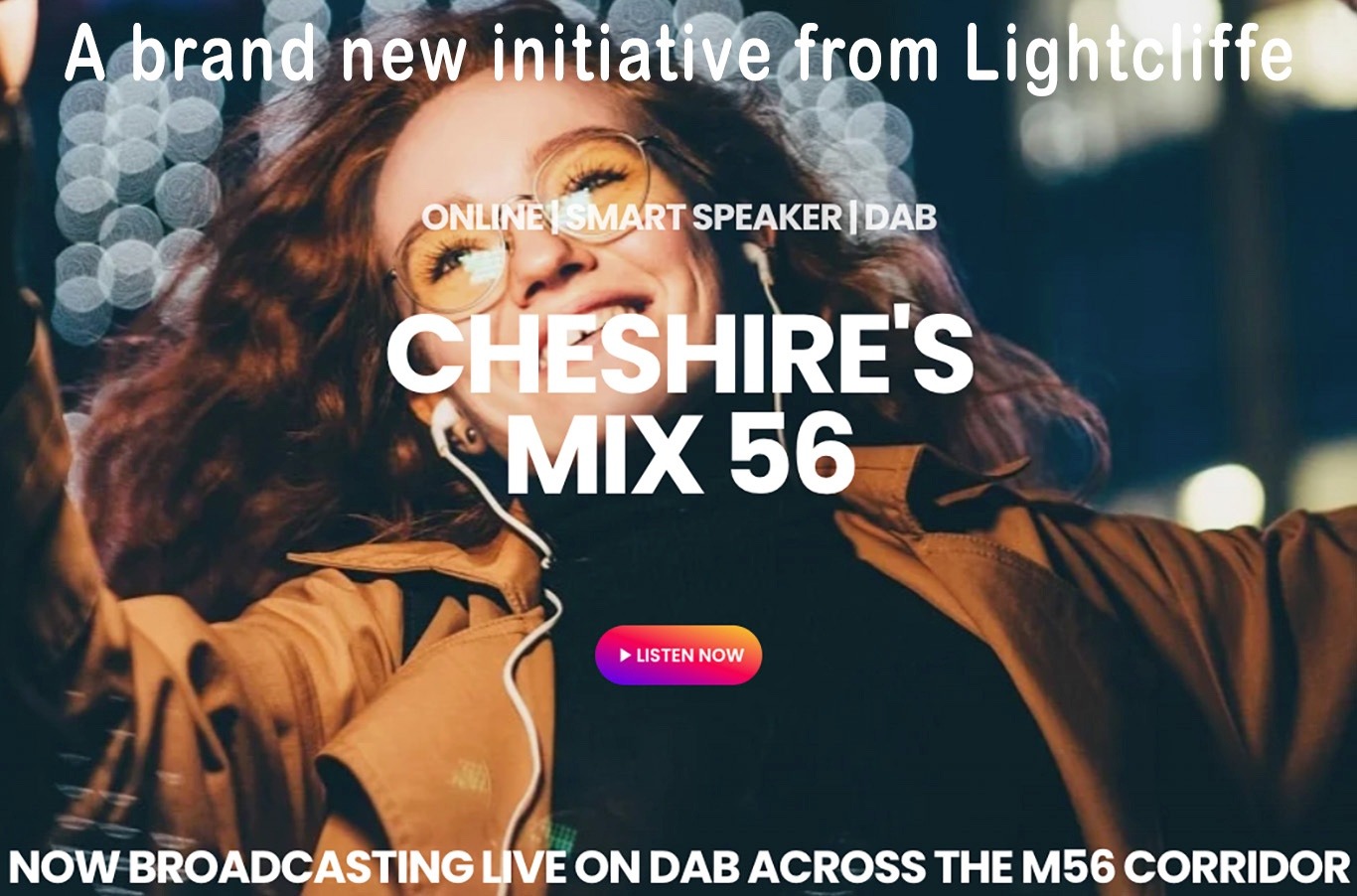 A New Community Initiative
Most customers who have come to know as here at Lightcliffe probably already know that our sales strategy has always been combined with a concerted effort to be involved in the community. From litter picking to supporting local charities and businesses the list grows year-on-year.
In order to give this community effort a real boost Lightcliffe has joined forces with Mix 56 a new and exciting community radio station based in the area. Previously known as Lymm radio the station was re-launched under the new name and expanded at the same time to cover a larger area.
Initially set up at the start of lockdown from a spare bedroom, the station is now a full time not-for-profit social enterprise with two on air studios in Lymm and launched on the new DAB Small scale multiplexes in East Cheshire and Warrington this summer to include the towns of Warrington, Knutsford and Altrincham.
Many of the on-air team are from a commercial and BBC radio background, but the station also gives opportunities to local would-be presenters with a chance to get behind the mic.
Live broadcasts are regularly conducted from within the local community and recently, broadcast a two-hour outside broadcast celebrating Cheshire Day from Portcullis House in Westminster, with guests including local MP's Andy Carter, Esther McVey and Speaker of the House Sir Lyndsey Hoyle.
The output also includes local sport from across the whole area, covering national league football, rugby and other sports.
As a starting point Lightcliffe will be sponsoring one of its daytime shows and will be dovetailing all its community activity with a radio station to reach out to as much of the local community as possible.
Watch this space for exciting news on competitions, launches and events around the area.
Latest News