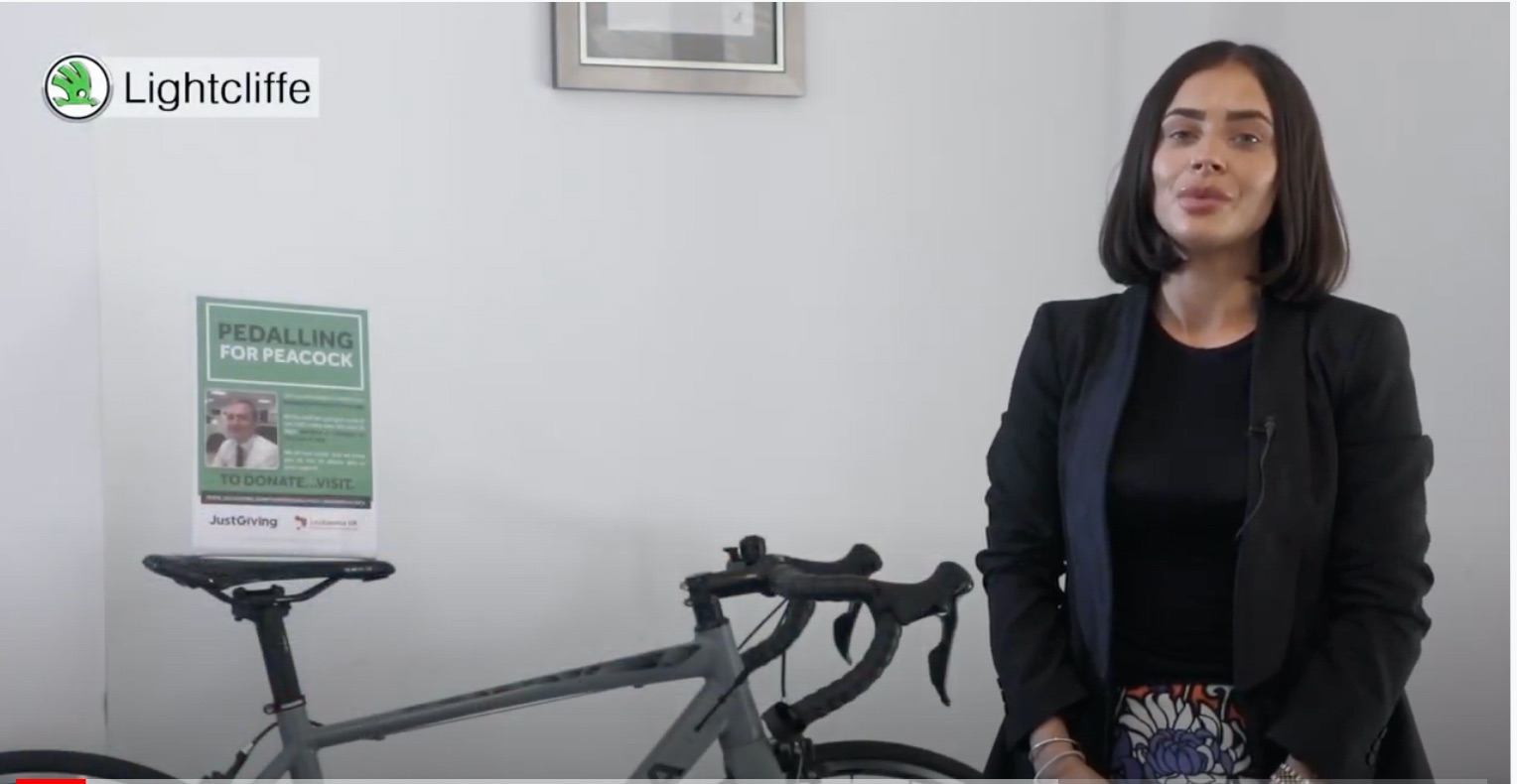 A Fitting Finale
For those of you who are new to this feed, the Lightcliffe team recently embarked on a campaign to support Lewis, a close friend and colleague who was recently diagnosed with Leukaemia. A mileage target was set and a Just Giving page set up to raise both awareness and money for Leukaemia UK. To say it was a resounding success is an understatement and the team did a brilliant job in smashing all targets.
However, having worked so closely together to pull out all the stops for the "Pedalling For Peacock" targets, the Lightcliffe team were almost bereft when it all came to an end. Something new was needed to bring everyone back together and the prize draw for a brand-new racing bike could not have come at a better time.
The racing bike had been supplied by Skoda themselves, which was a very kind and extremely supportive gesture, reflecting the "family feel" that surrounds the brand and all their retailers. There was much speculation as to who the lucky winner might be, and we were all secretly hoping it would be our day...even if it was one of the bottles of fizz, which would be given to five runners up.
However, as it turns out, the lucky winner was in fact a Mr James Henry who has been a loyal customer for several years now. Drawing his name out of the hat was especially fitting as he had dealt with Lewis for his last two purchases and is a very well-known and popular customer of ours. There were also five runner up prizes who will each win a bottle of fizz!
So we would all like to congratulate Mr Henry for his good fortune, and also take this opportunity to thank all the staff are Lightcliffe for a great campaign, a fantastic finale and a marvellous show support for a wonderful friend and colleague.
Last but not least dont forget to thank Alix for her superstar performance on the video...... let's hope the talent scouts don't see this otherwise we wiill be needing a new recruit for Accouns and Admin!
Latest News