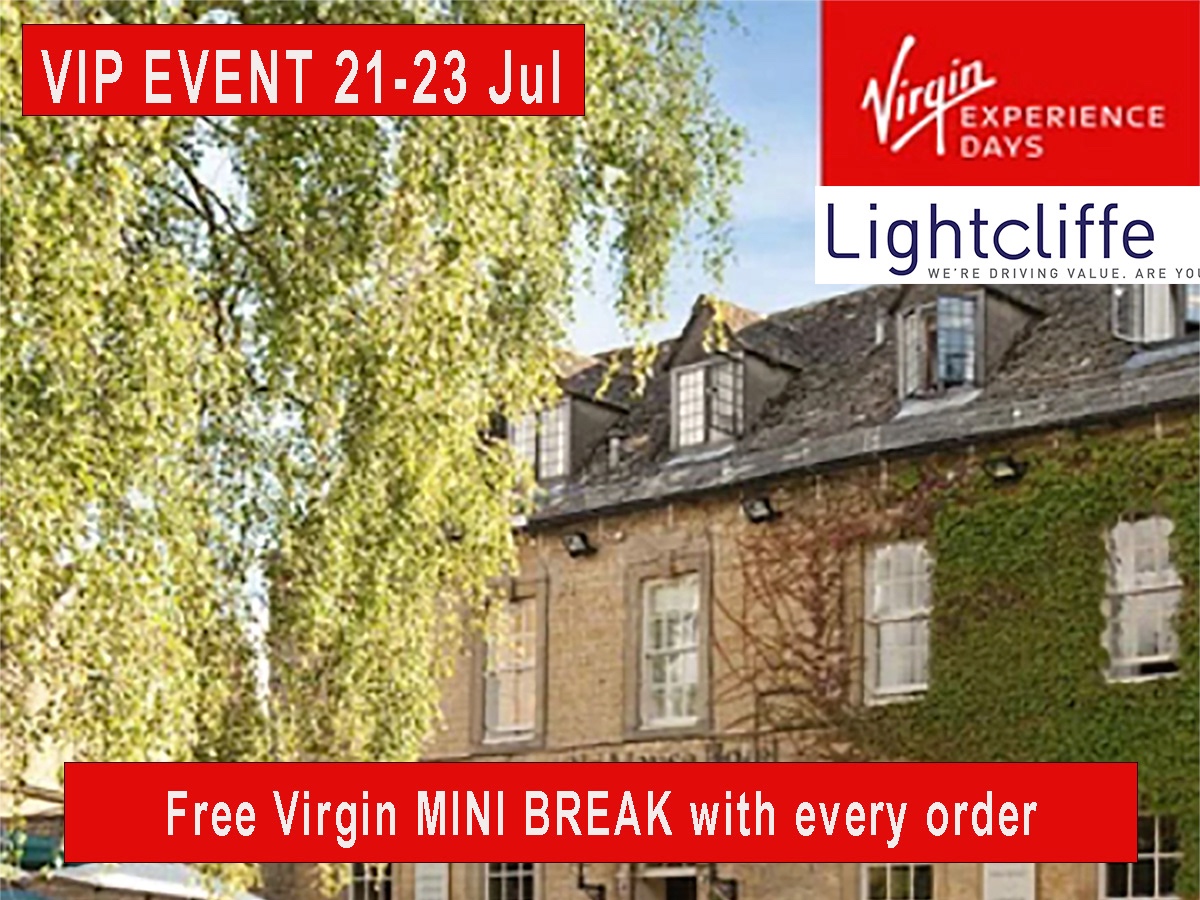 VIP Special This July
After all the fun of the Krazy Races it's now back to business at Lightcliffe and they are very much looking forward to hosting one of the most popular annual event, namely the VIP weekend.
Over the years we have always had favourable comments about these weekends, and it seems that the main draw for the special event, aside from the fantastic deals on offer, is the dedicated time that each customer gets to spend with a sales executive.
It's always been possible to make an appointment with an exec but during the VIP weekend the doors are effectively closed, before anyone paying us a visit during the weekend, they will get quality dedicated time with our professional sales team.
As well as the usual brand and dealer offers, combined with our own general managers personal discount on there is also a Virgin mini break on offer for every confirmed order.
The Virgin brand has been built on quality over the last two decades and there are mini brakes are no exception.
A great deal is assured for everyone who attends with the added bonus of a wonderful weekend away in your brand-new car.
Details can be found on the "Offers and Promotions" tab on the web site.
Latest News