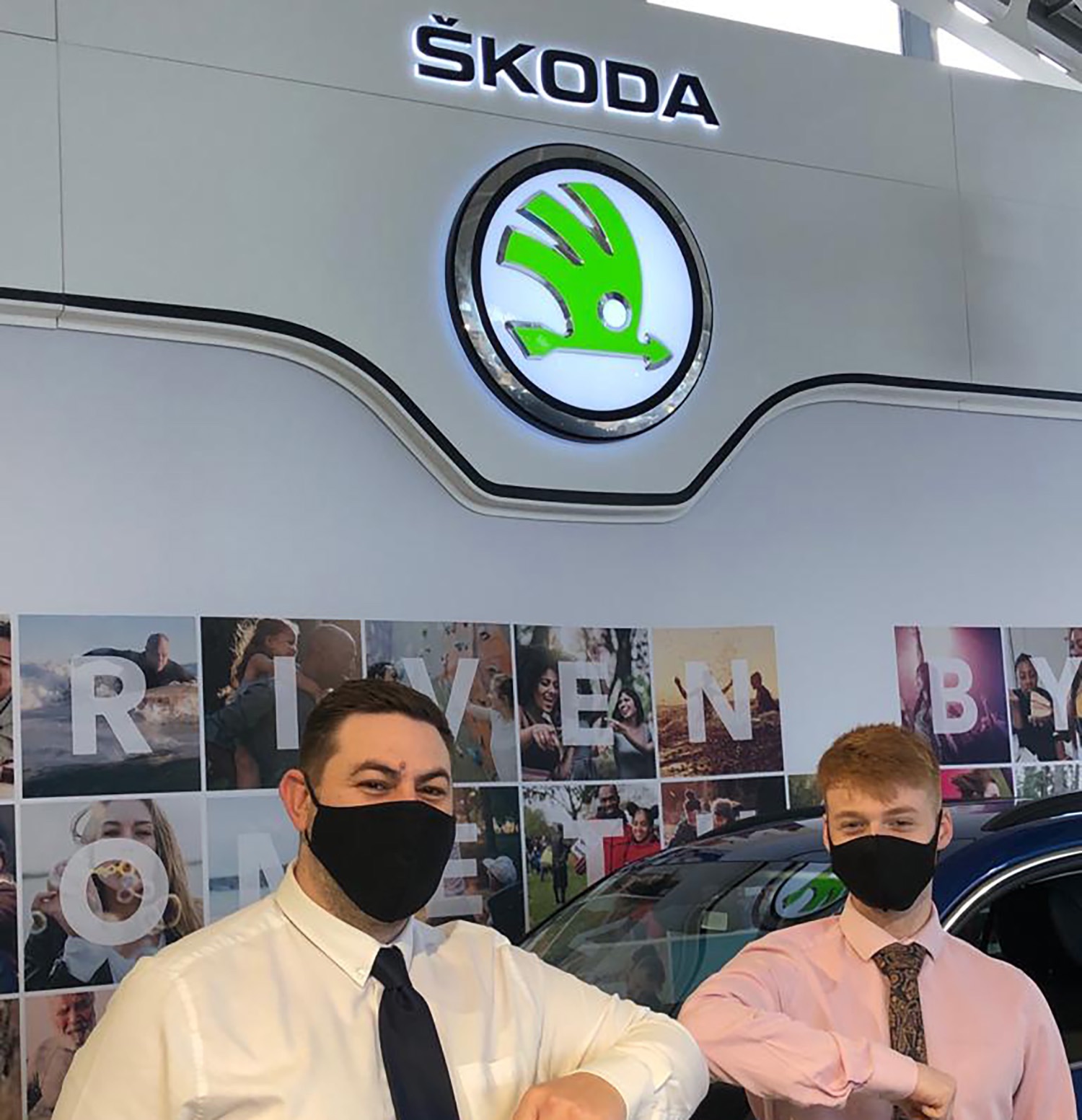 Tom Gets a Different Kind of "Big Elbow"
One of the newest additions to the sales team here at Lightcliffe is Thomas Toft - or "Tom" as his colleagues call him.
Having spent time working for another Skoda dealership Tom was already familiar with the model range and came to us with an impressive list of credentials. As well as going through all the essential training with his previous employer, Tom has also developed a considerable skill set as a sales executive.
"Previous training is a huge bonus when we recruit new staff" said Lightcliffe Sales Manager Liam Keneally. "We all work hard to uphold the high standards set by the brand, and familiarity with these standards is a huge bonus for any new team member"
Liam, as shown in the picture here with Tom, also made sure that he was up to speed with all the current safety procedures for staff and customers alike.
Tom has already made a flying start and we very much look forward to see him flourish as part of the Lightcliffe family.
Latest News