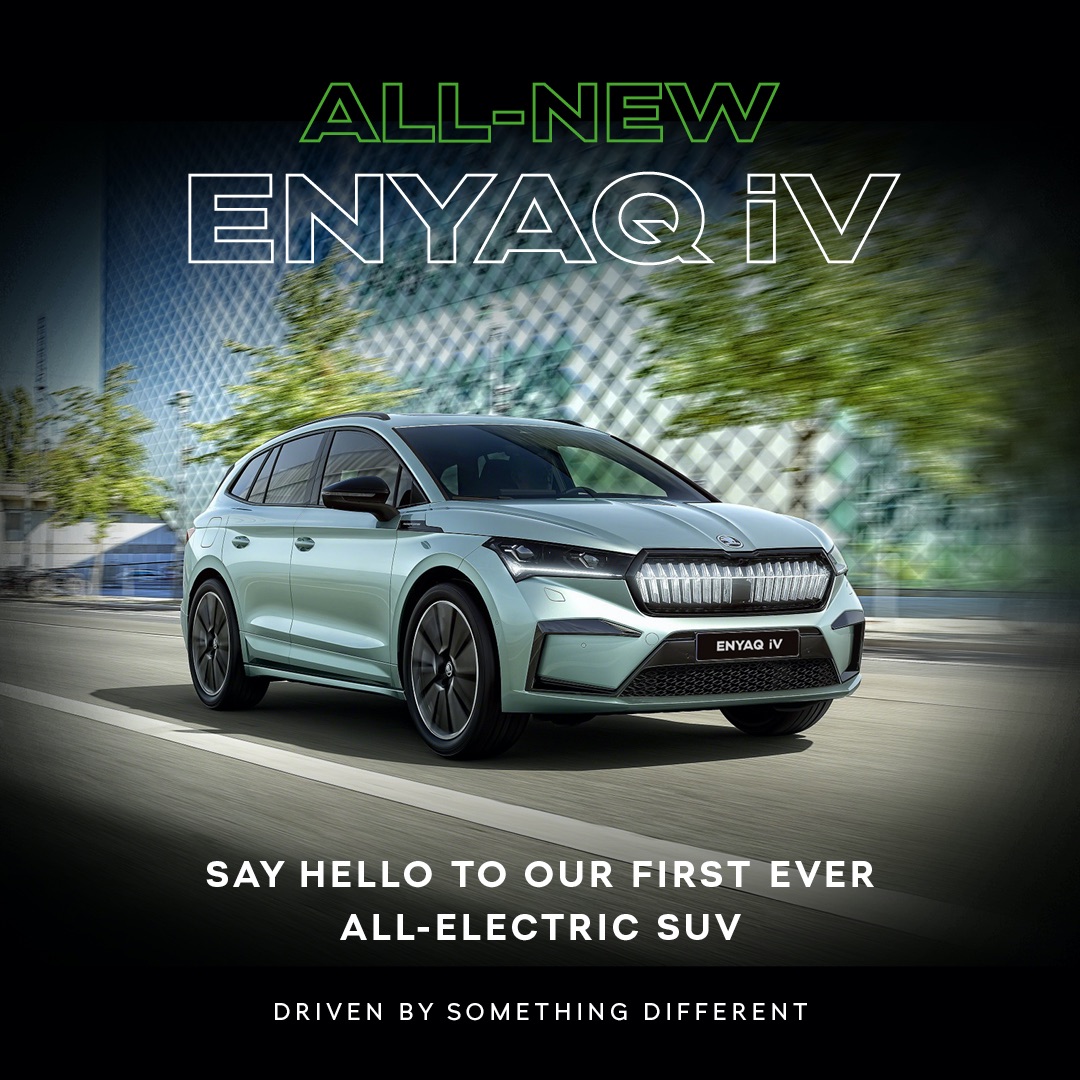 The All New Skoda Enyaq
Lightcliffe had its first charging point installed last year in anticipation of the news of Skoda's first electric car – the Citigo. Announced in November 2019 there was great expectation about how this small city car was going to tick all the boxes for anyone wanting the best features for a small all electric run-around car.
The Citigo has always been a popular choice because of its build quality, design, reliability and of course the all-important economy, so creating an electric version was probably the easiest decision Skoda ever made. Choosing the next genre would not be so easy and making the next offering an SUV seems like a brave decision…until you see the car. The ALL New Enyaq is quite simply superb (if you will pardon the pun!)
Very recognisable as a Skoda but extremely handsome from every angle the best and most noticeable feature is its look. SUVs are pragmatic by design, but the brand have managed to squeeze every last drop out of the aesthetics to create a very eye-catching vehicle.
Sitting somewhere between the Karoq and Kodiaq, its sizable footprint means lots of passenger space as well as a generous boot. It has also enabled Skoda to fit the Enyaq with a battery big enough to equip it with a meaningful range, the number one search criterion for any prospective buyer and three different battery sizes and two drive systems, effectively give the consumer 5 model choices
The cabin oozes quality and on the more expensive options, the window shelf can be upholstered in tasteful leather, which combined with fabric used on other surfaces gives it a very smart and plush feel. There is also plenty of tech appeal with a 13" infotainment system and features to match
The real appeal is that it has a feel of quality combined with a comfort level and attention to the essentials that has become the Skoda trademark.
The Enyaq will definitely appeal to those of us who already love the brand, but with a bit of something for everyone it is certain to turn heads of all potential buyers ion the SUV market.
Latest News