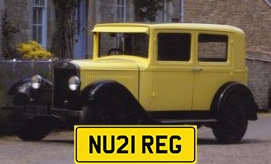 New 21 Plate Registrations
When surrounded by bright shiny new cars in the showroom, its sometimes easy to forget just how long the Skoda brand has been with us. Originally founded in 1895 as Laurin and Klement, Skoda adopted its current name in 1925 and now stands with Daimler as one of the oldest manufacturers of motor cars.
As another new "21" registration becomes available leaving behind an incredible journey of nearly 125 years, we are proud to represent one of the best loved and respected brands in the industry.
Even though this March is quieter than previous years we are still open for business, albeit virtual, and our sales team are getting to be a dab hand at conducting virtual sales, from initial appointments through to delivery.
With so many Skodas ointment the range, from the all new electric Enyaq and hybrid Octavia and Superb, through to SUVs and the trusted and faithful Fabia, we want to make sure that our sales execs are up to speed on their product knowledge so we are encouraging our customers to contact us and book a virtual appointment to put their product knowledge to the test – and we would love to hear from you if you can catch them out!
We are now able to offer a virtual tour which is available at https://www.skoda.co.uk/discover/virtual-showroom and you can also contact us any time on leads@lightcliffe.co.uk.
Unfortunately the Skoda in the picture has been sold, but there are a few newer models left - watch this space for some exciting news next week about our new March campaign!
Latest News