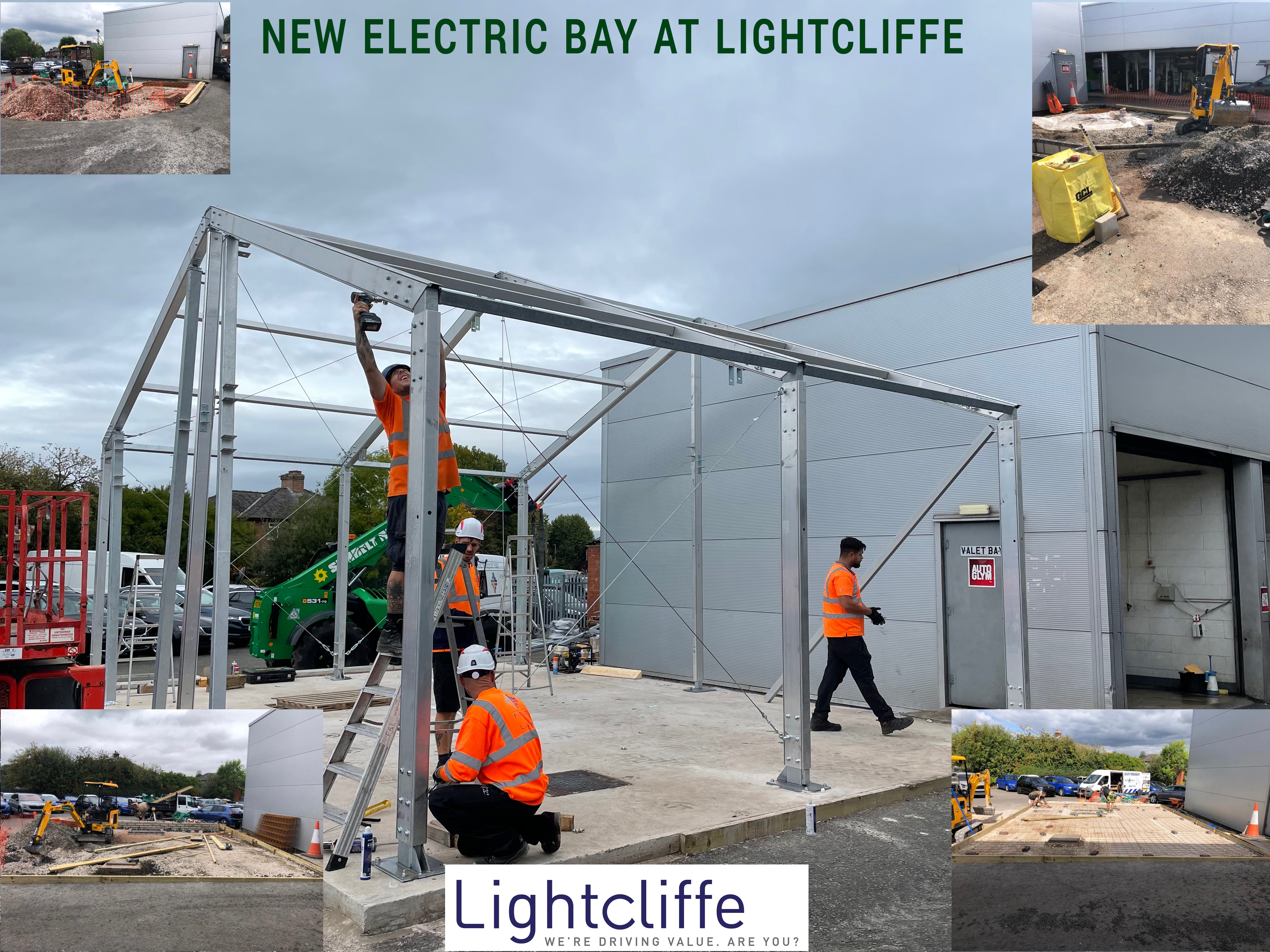 Lightcliffe Starts Work On New EV Bay
The onset of electric vehicles has been in the news now for some time, and whilst there has been plenty of coverage on this, the back-room stories have to a large extent been ignored. So the announcement of a new EV bay at Lightcliffe was greeted with a good deal of excitement.
Construction of the new EV service bay started last week here at Lightcliffe. All of the servicing team and trained technicians have already undergone the training so to make sure these new breeds of vehicles are kept on the road so the new facility will complement the investment the business has already made to date to meet our customers' needs
Gasoline-powered vehicles typically use about 30,000 components whereas EVs require about half as many with the entire drivetrain of an electric car employing fewer than 20 moving parts (most electric vehicles don't have geared transmissions) Whilst this means less work in some areas the new EVs bring their own set of challenges.
To accommodate this the new bay will have state of the art diagnostic equipment and will be able to perform all the necessary software updates and battery maintenance tasks.
New images will be posted once the new bay has been completed and we will keep our customers up to date on all new developments.
Latest News