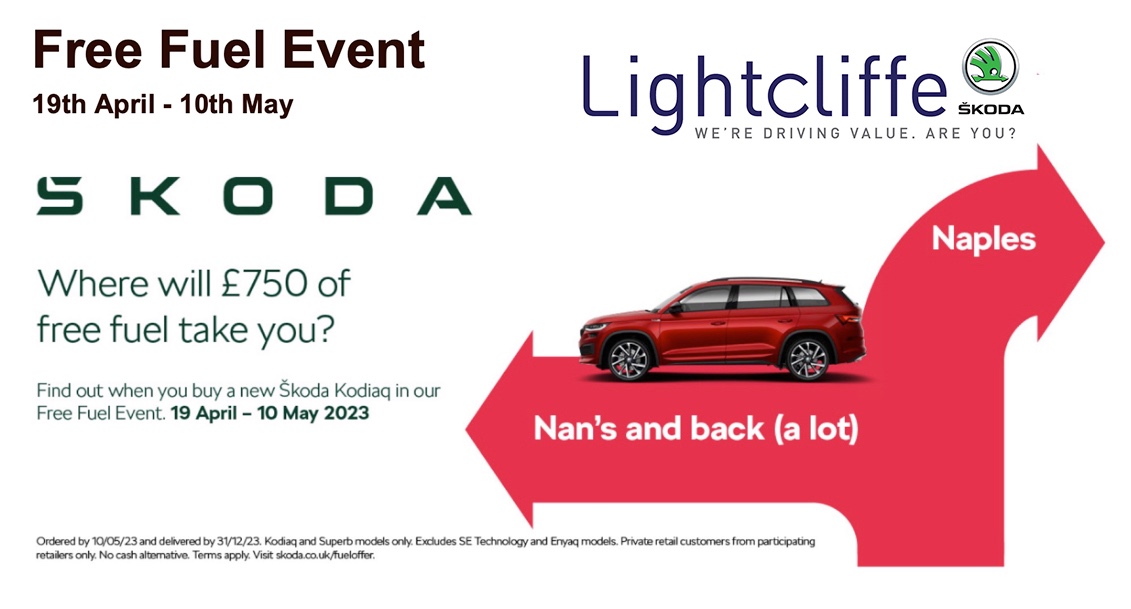 Lightcliffe Free Fuel Event
In the current climate when energy costs are going through the roof any kind of help with fuel is a bonus.
That's why we are hoping all our customers will be delighted that, following the success of the Free Fuel Event in February, we are pleased to announce that we will be running this again on 19th April - 10th May.
The chosen car will need to be ordered before the 10th of May and delivered before the 31st of December this year so there is plenty of time to order and get the car delivered to qualify.
As always are helpful sales executives will be on hand to help with any queries
Latest News