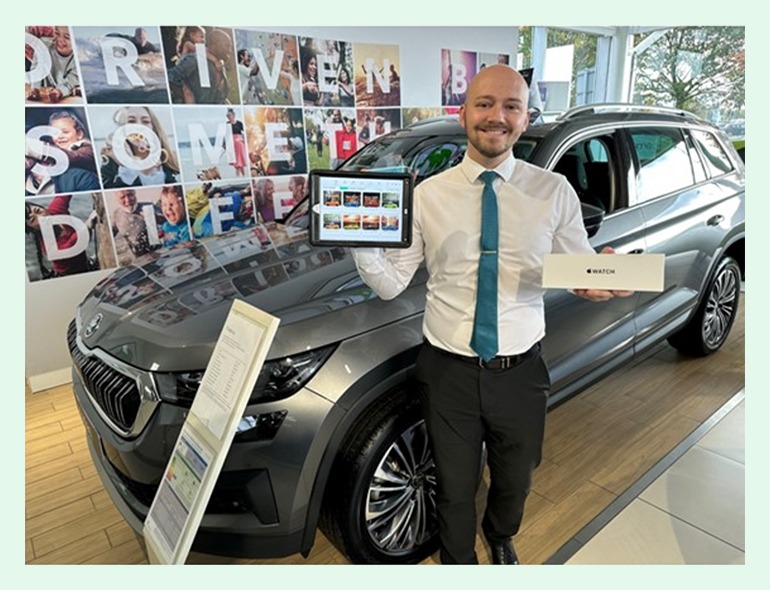 Lewis Wins a Timely Prize
The dealership received some fantastic news last week when it was informed that one of its most popular and long-standing sales executives, Lewis Peacock was presented with an award in recognition of successfully utilising and applying the Skoda Digital Assistant.
Lewis, shown in the picture will be known to many of you already and was one of 10 lucky winners to receive a brand-new Apple Watch as part of the award.
The Digital Assistant app has proved very popular with both customer and sales executives as it helps them go to the sales process on an iPad rather than the traditional PC or laptop facilitating a much more personalised approach and giving customers a much more enjoyable in-showroom experience.
Each of the winners had to demonstrate they were using the app not only consistently, but also using various functions, such as sending customer emails, playing videos, and running comparisons for customers.
So congratulations to Lewis for a job well done!
Latest News