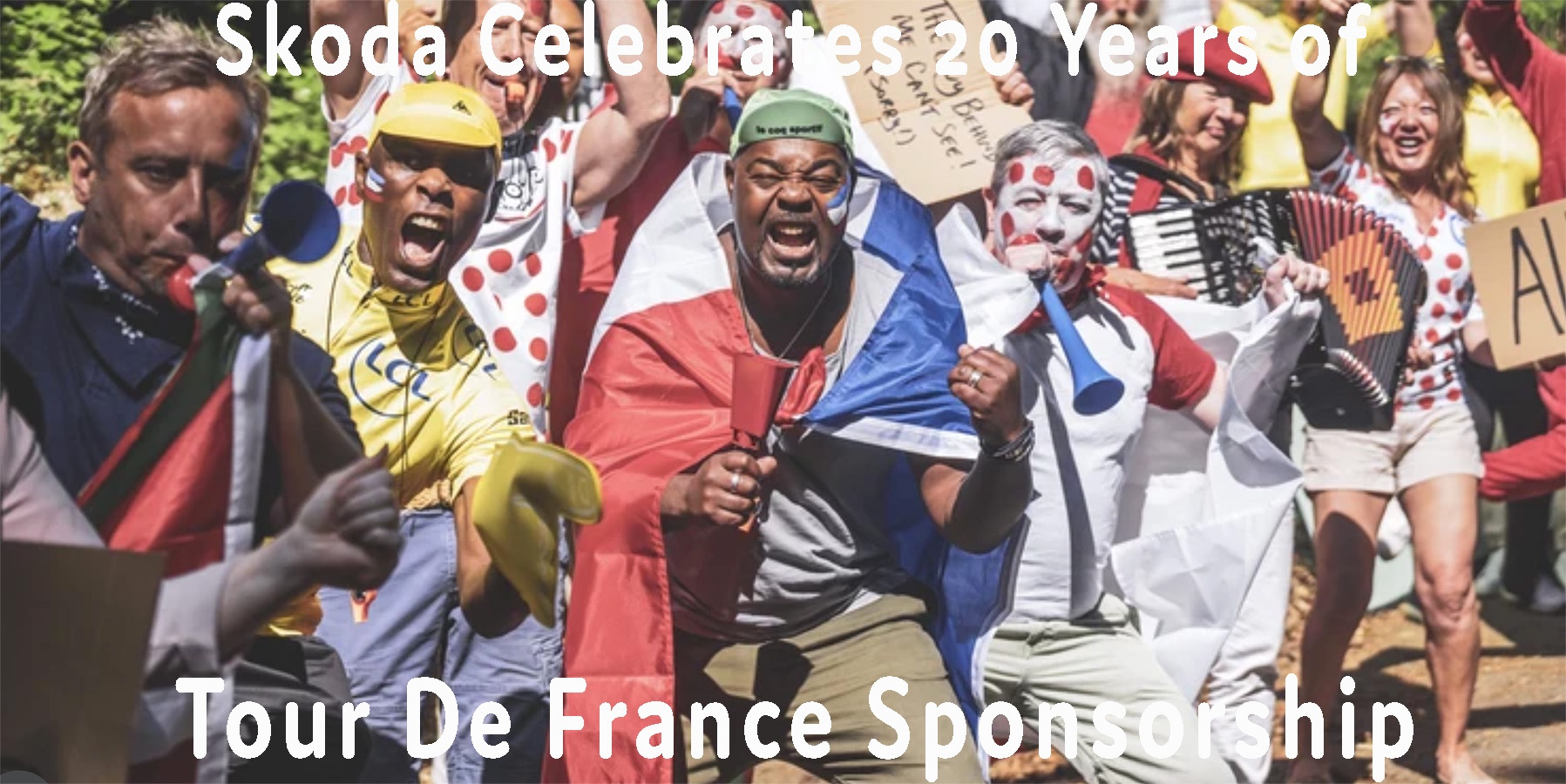 Škoda Celebrates 20th Year of TDF Sponsorship
Readers of this column don't need to cast their minds back too far to recall the days when UK cyclists could only dream of competing in the Tour de France, let alone don the yellow jersey. These days, especially since the 2012 Olympics (was it really over 10 years ago?) British riders are ever present in this iconic race. Britain's Mark Cavendish is chasing a record-breaking 35th stage win is currently in fifth place while another British rider, Adam Yates, retains the leader's yellow jersey with twin brother Simon just a few seconds behind.
Skodas timing on its decision to sponsor the race couldn't be better as the TDF has seen unprecedented growth in popularity over the same period. To celebrate and bring the race to those most passionate about the sport, Škoda took over one of the UK's top cycling hotspots, Denbies Wine Estate in Surrey, to recreate the atmosphere of the Tour. This surprised many Sunday cyclists who experienced a replica of the famous French race, surrounded by feather flags, mile markers, French signs, chalk floor markings, and crowds draped in official merchandise. They then sailed through an inflatable finish line which even featured an imitation of the notorious Didi the Devil, where they were met by Simon Brotherton, the BBC's lead Tour De France commentator for the last 10 years.
Brotherton turned his expert eye toward amateur cyclists to offer expert analysis of every turn of the handlebar and rattle of the chain, as if being broadcast live all over the world. What's more, each cyclist received an individual clip of their ride - complete with Simon's words of wisdom – as a souvenir of their cycle.
As you can imagine, riders were confused at first but subsequently surprised and delighted….and all thanks to the TDF sponsors, Skoda!
Latest News