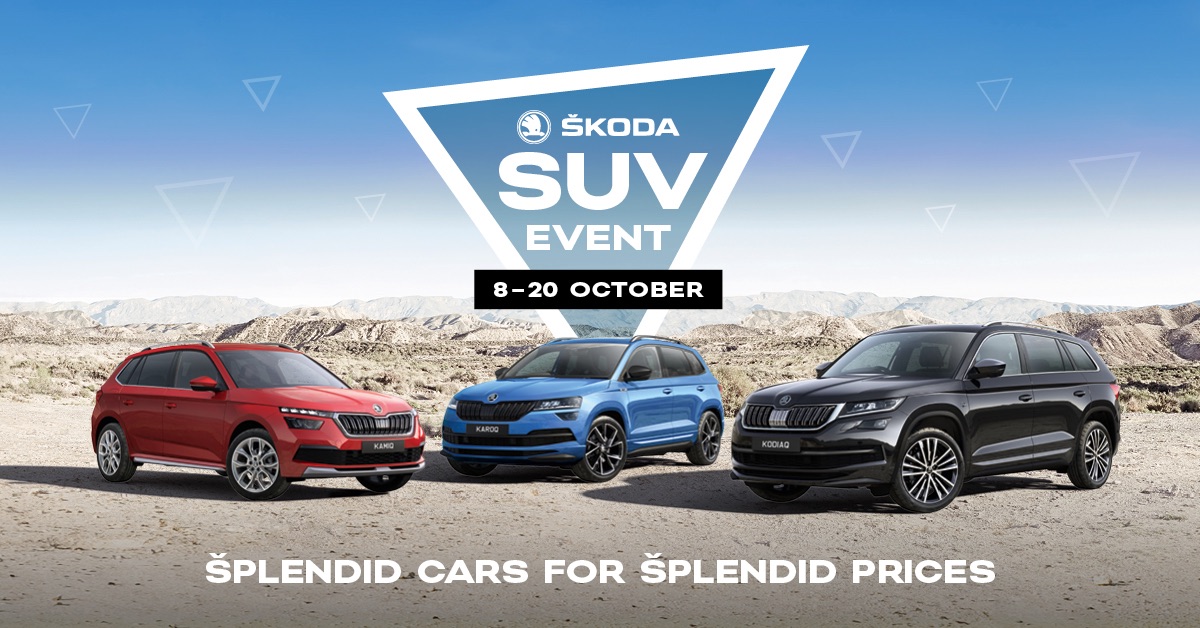 An Offer Not To be Missed
In true British fashion the sunshine doesn't last forever and the one small positive about lockdown was that most of us were able to enjoy some of the best Spring and Summer weather we have seen for many years. The recent rainfall however has presented a timely reminder that winter is on its way and we probably need to be changing our buying habits
As well as being time for winter woollies, string vests, and new slippers it is also the time when people look at the four wheels parked in the drive and dream of something a bit different. Something with heated seats perhaps? More room for all the excess baggage for those weekend trips away? An elevated driving position for those unfortunate but inevitable motorway delays? And for those who are even more adventurous maybe even a four-wheel-drive? It's no surprise therefore that this is the time of year when the SUV comes into its own for all the reasons mentioned above.
Skoda know this too. And they, like us want to make that decision even easier for you which is why you can now buy any one of our amazing award-winning SUVs on a 0% finance deal.
All variations of the Kamiq, Karoq and Kodiaq are included in the offer and the introduction of the offer at such an early stage gives everyone time to prepare, and with such a range of models and accessories there is literally something for everyone.
There's nothing better than hearing the clunk of that driver's door as you step out of the rain or sleet into the comfort of your own personal wind and rain shelter to do the last-minute shopping? So just imagine if this year, that door belonged to one of the three award winning Skoda SUVs!
It could just make the perfect Christmas!
Latest News