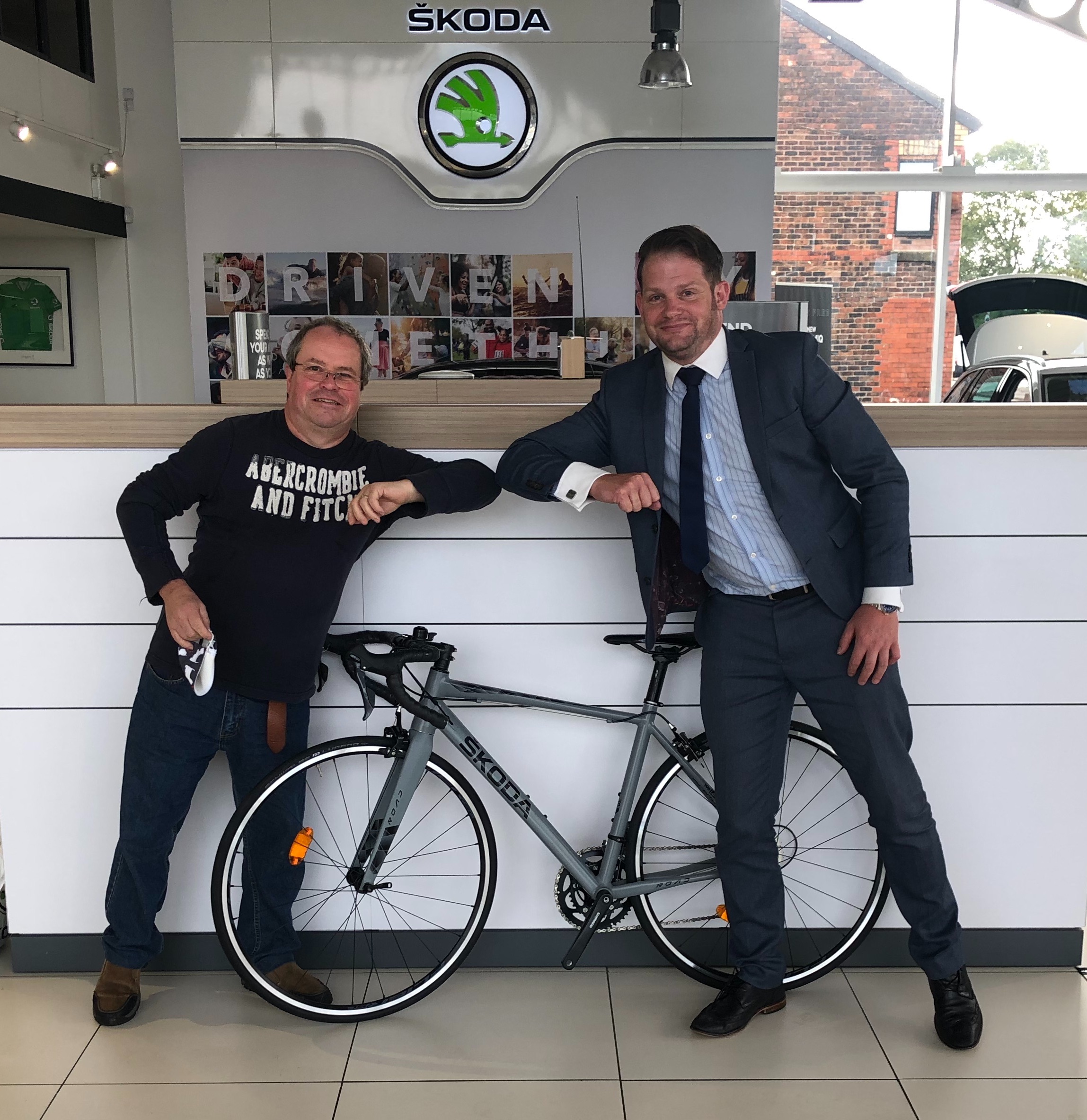 A New September Delivery
Lightcliffe had to add a different kind of delivery to its September delivery list last week. The Skoda branding was clearly visible, but no new "70" number plates were needed on this occasion and the vehicle in question only had two wheels? A new business venture from Lightcliffe I hear you ask?
On this occasion the beautifully crafted piece of Skoda engineering was in fact a racing bike, and we were delighted to welcome the winner of the recent "Pedalling for Peacock" draw to the dealership last week to collect it.
Mr Henry, a long-standing customer of Lewis's, took delivery of his new Skoda racer from General Manager John Sharp and was clearly delighted with the prize. John greeted Mr Henry with the "stay safe" elbow shake and again praised the efforts from all involved. "The level of support from our customers still amazes me, and this generous gift from Skoda, and its worthy winner tops off a brilliant few weeks for the whole team here at Lightcliffe"
Although Mr Henry denied that that he has been signed up by a major UK racing team, he was less forthcoming about speculation surrounding a new sponsorship deal with Abercrombie and Fitch, to which he simply replied "no comment" !
Latest News